Your guide to living in Lewisham: one of London's most up-and-coming areas
An area with a rich history, Lewisham has gone from strength to strength over recent years to become one of the most desirable places to live in South London.
It first flourished as a 6th-century Anglo-Saxon settlement and remained a quiet Kentish village until the railways connected it to London in 1849. Despite heavy bombing during the Blitz and a difficult post-war period of regeneration, the town and surrounding borough re-established itself as a place in London where old meets new.
Lewisham has retained all its classic charm, from the hustle and bustle of the regular market to the charming streets of Victorian townhouses, now intermingled with contemporary developments that give the area a fresh lease of life.
Here, we'll wander through a few of the reasons you should consider living in Lewisham:
1. Brilliant transport connections
The Lewisham area enjoys some of the best transport links in South London, sitting on the border of transport zones 2 and 3. You're right next to the Docklands Light Railway (DLR) station for easy commuting access to the City and can be within the financial district of Canary Wharf within 20 minutes.
Rail services from Lewisham station take you to London Bridge in just 12 minutes, giving you easy, direct connections to the rest of London. Combined with easy access to the A20 and M25 if you're heading out of the city, Lewisham enjoys some of the best access to transport South London offers.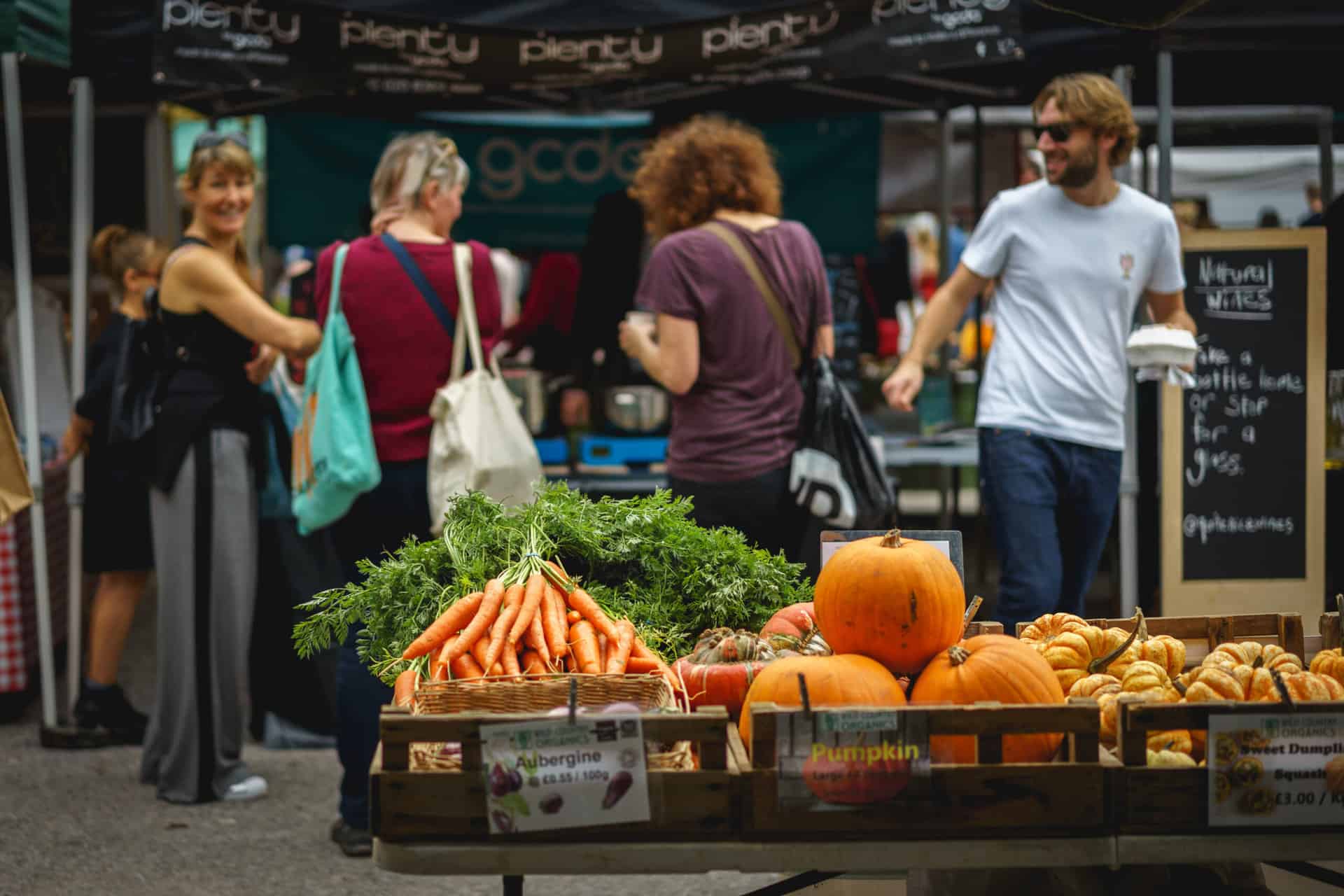 Shopping at Brockley Market, a local farmer's market held every Saturday in Lewisham
2. A great destination for shopping
You're spoilt for choice with shopping options here. The large Lewisham shopping centre has a range to choose from, while the charming High Street is full of the household names we know and love, such as H&M, Marks and Spencer's and TK Maxx. Along with these big brands, Lewisham Market is there for you six days a week, filling the streets with a range of independent vendors selling everything you need, and a few things you didn't know you needed.
3. An up-and-coming food and drink scene
The restaurants and bars of the area have improved in step with the regeneration of Lewisham. Check out late-night thriving street food spots at Model Market and the London Beer Dispensary, an intimate taproom space that celebrates the city's flourishing craft beer scene. Or head to the bistro-style Vinotech Social for a mix of old-school charm, organic wine and an all-sustainable pizza menu, right in the heart of Get Living's Lewisham neighbourhood.
4. A range of cultural offerings
With easy access to the centre of London, you'll never run out of museums and galleries to meander around, but Lewisham itself is home to a diverse set of attractions. One such attraction, the Lewisham Arthouse, is an artist-ran cooperative space that's housed in the historic old building of the Carnegie Library and features work from the best on-the-rise artists of the area.
5. A spread of open green spaces
Lewisham is a particularly green and leafy area of London, enjoying access to a range of wide-open spaces that are free for everybody to enjoy. Locals take their pick from Manor House Gardens, the historic Blackheath Common, or appropriately named Hilly Fields whenever they want to take a respite from the hustle and bustle of city life and relax in some some green space
6. Ongoing improvements to the area
Over the past few years, recent developments in Lewisham have enhanced the streetscape and provided much-needed housing in South London along with an exciting range of new amenities. One such development launching late 2023 is Newton Place – Get Living's Lewisham neighbourhood and its third across London. Located on the roundabout just outside of the station, the new neighbourhood is bringing brand new flats and co-living studio apartments to rent as well as a new restaurants, cafes, fitness spaces and more.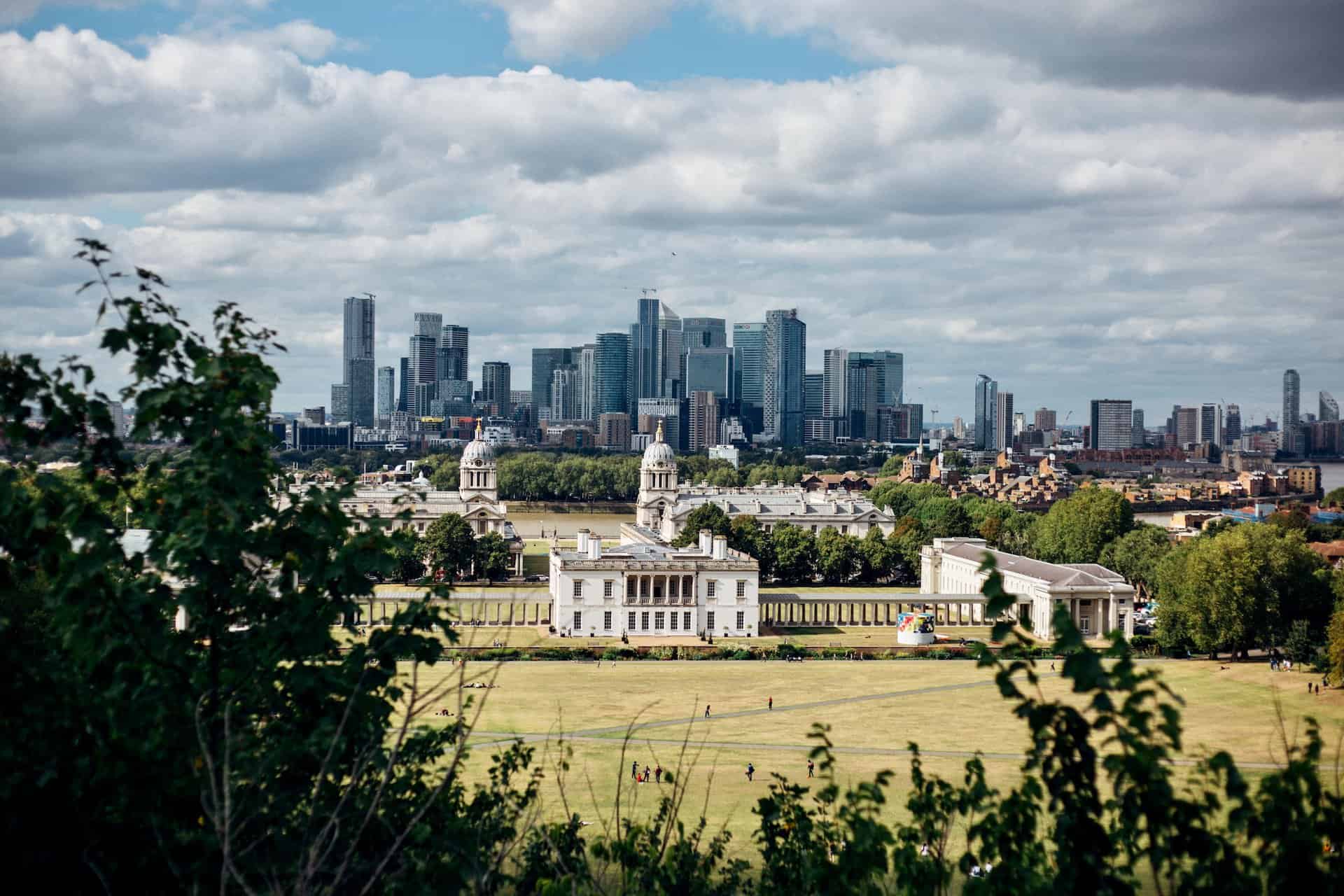 Greenwich viewpoint overlooking the Royal Observatory
7. Close to the charms of historic Greenwich
Greenwich is a quintessential London experience. The undulating, wide-open green space of Greenwich Park is home to the famous Royal Observatory and enjoys views down onto the river of some of London's most famous landmarks. Nestled between the historic buildings you can find the weatherproof charms of Greenwich's indoor market, full of antique stalls and independent food vendors. Or take a walk along the riverbanks and drift between the huge array of local pubs, sit waterside at The Yacht or the Trafalgar Tavern and enjoy something to eat and drink as the water and crowds meander by.
By the river itself, you can explore the historic Cutty Sark, once the world's fastest ship and now an immersive experience where you can climb the rigging and learn more about life out on the open seas.
8. Full of great opportunities for renters
Recent developments have made Lewisham one of the city's best locations for people looking to rent. Filled with local attractions and amenities, within easy reach of the centre of London and Canary Wharf, flats in Lewisham are a convenient choice for young professionals looking to experience urban living with plenty of space to grow.
Get Living's next build-to-rent neighbourhood in Lewisham is providing 649 modern homes for rent. A mix of co-living and private rental apartments means there are options for all lifestyles and budgets; with all having access to roof terraces, parcel store, concierge and the full list of Get Living's resident benefits.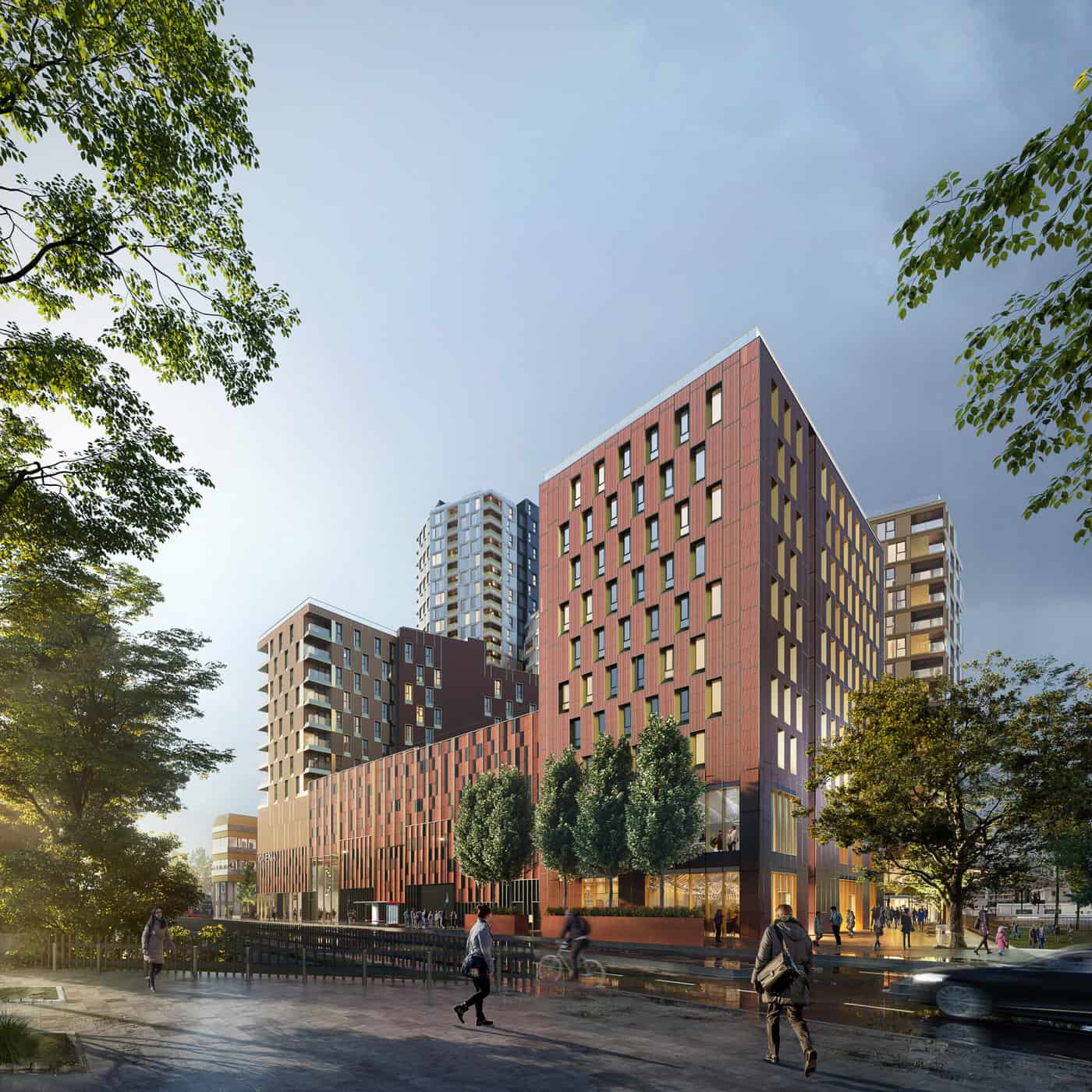 CGI Image of Get Living's new neighbourhood in Lewisham, South London launching early 2024
Lewisham: An area on the rise
Lewisham has transformed over recent years to become a thriving, modern neighbourhood that still retains that charming feel of its long, rich history.
With a range of rental possibilities, a vibrant sense of community and a constantly-evolving landscape of amenities and attractions, living in Lewisham gives you the perfect balance between thriving urban life and green open space, between a historic past and a future that is getting brighter and brighter.