We are proud to be a member of the following professional bodies: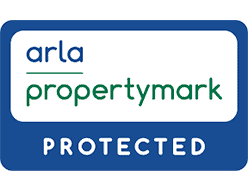 ARLA Propertymark – The UK's foremost professional body for letting agents.
(The Propertymark logo is a Collective Trademark owned by Propertymark Ltd.)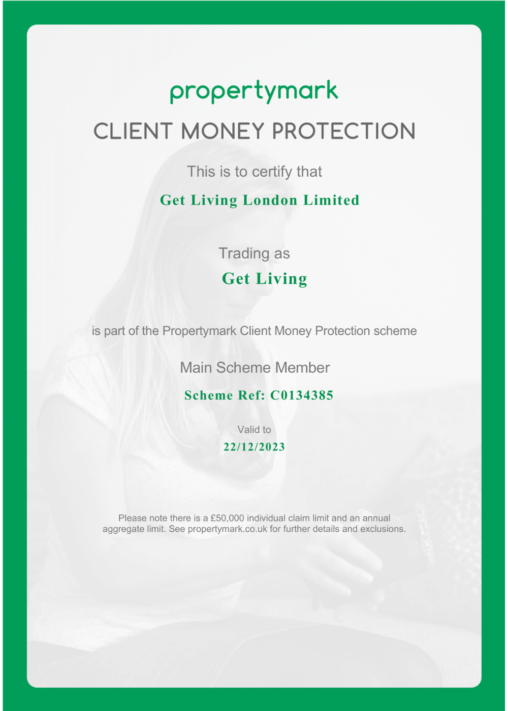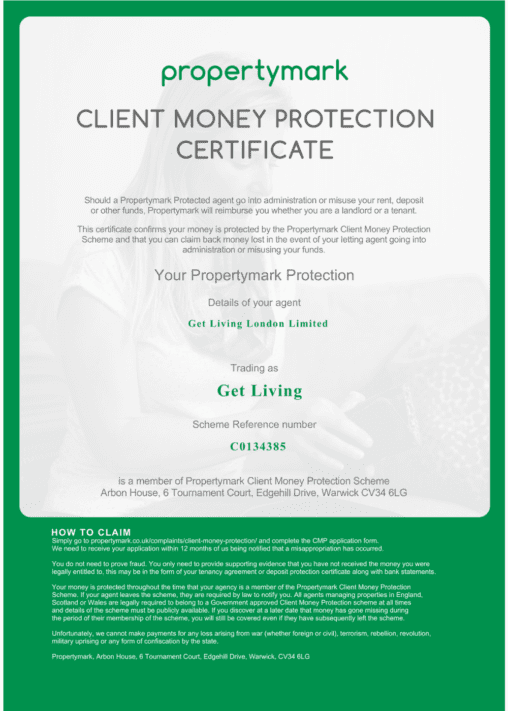 We belong to the Propertymark Client Money Protection Scheme, offering financial protection to Get Living residents that their money is secure whilst being held by us. The above certificate confirms Get Living's membership of the scheme. Find more information on the Propertymark scheme rules on their website.