Get Living has ended the year achieving significant recognition for its sustainability performance, awarded a top 5-star GRESB rating at its first participation in the 2020 GRESB Real Estate Assessment.
Each year GRESB assesses and benchmarks the ESG performance of real estate assets worldwide. The GRESB Assessments are guided by what investors and the industry consider to be material issues in the sustainability performance of real estate asset investments and are aligned with international reporting frameworks, goals and emerging regulations.
Get Living was named first among its UK build-to-rent sector peers (UK Residential Multi-Family) and achieved a GRESB Green Star due to its high performance across all measures, demonstrating its clear commitment to ESG transparency and sustainability performance across its neighbourhoods.
Rick de Blaby, CEO, Get Living, commented: "We couldn't be prouder of this recognition from GRESB. To achieve a 5-star rating at our first participation is a credit to how the pursuit of sustainability, social value and good governance runs through our whole team and each of our Get Living neighbourhoods.
"We are backed by long-term investors who share our values and who want to see our neighbourhoods continue to grow and thrive, first at East Village, the former London 2012 Athletes' Village, and now across the UK. Alongside providing great homes for our residents, our role is to support local employment and local suppliers, become civic family members of the communities in which we operate, while pursuing a green and sustainable agenda. I am delighted that this 5-star rating recognises that commitment and our achievement to date."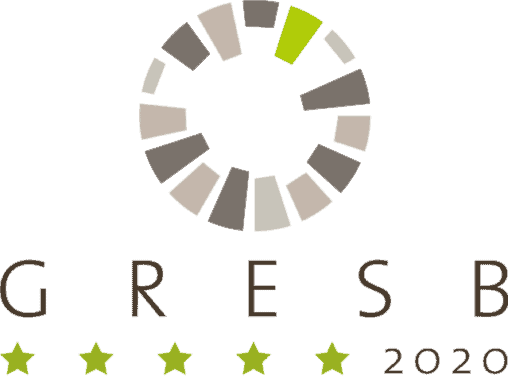 About GRESB
GRESB is a mission-driven and investor-led organisation providing standardised and validated Environmental, Social and Governance (ESG) data to the capital markets. Established in 2009, GRESB has become the leading ESG benchmark for real estate and infrastructure investments across the world. In 2020 alone, more than 1,200 real estate portfolios reported to GRESB covering more than 96,000 assets.