East Village welcomes a plant-packed, community cocktail bar
Roots bar will open on West Park Walk on Monday 12 April in line with the next milestone on the government's Coronavirus roadmap. E20 residents and visitors are invited to step into a botanical world of plant-inspired cocktails, perfect food pairings, and can expect outstanding service from award-winning hospitality staff.
Founder Luke Charters (left) and general manager Luca Cicalese (left) and tell us the story behind the Roots concept and most importantly, what's on the menu!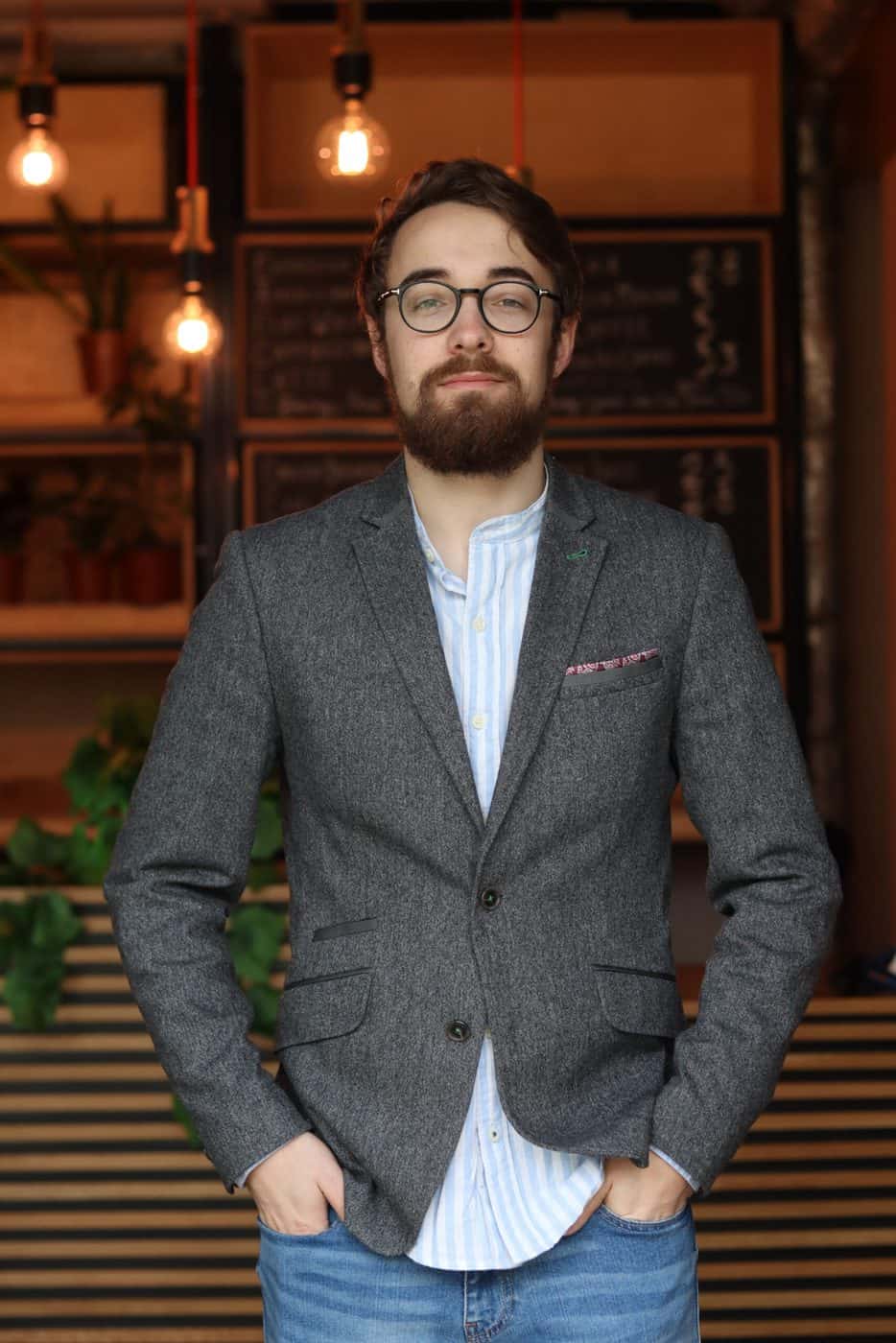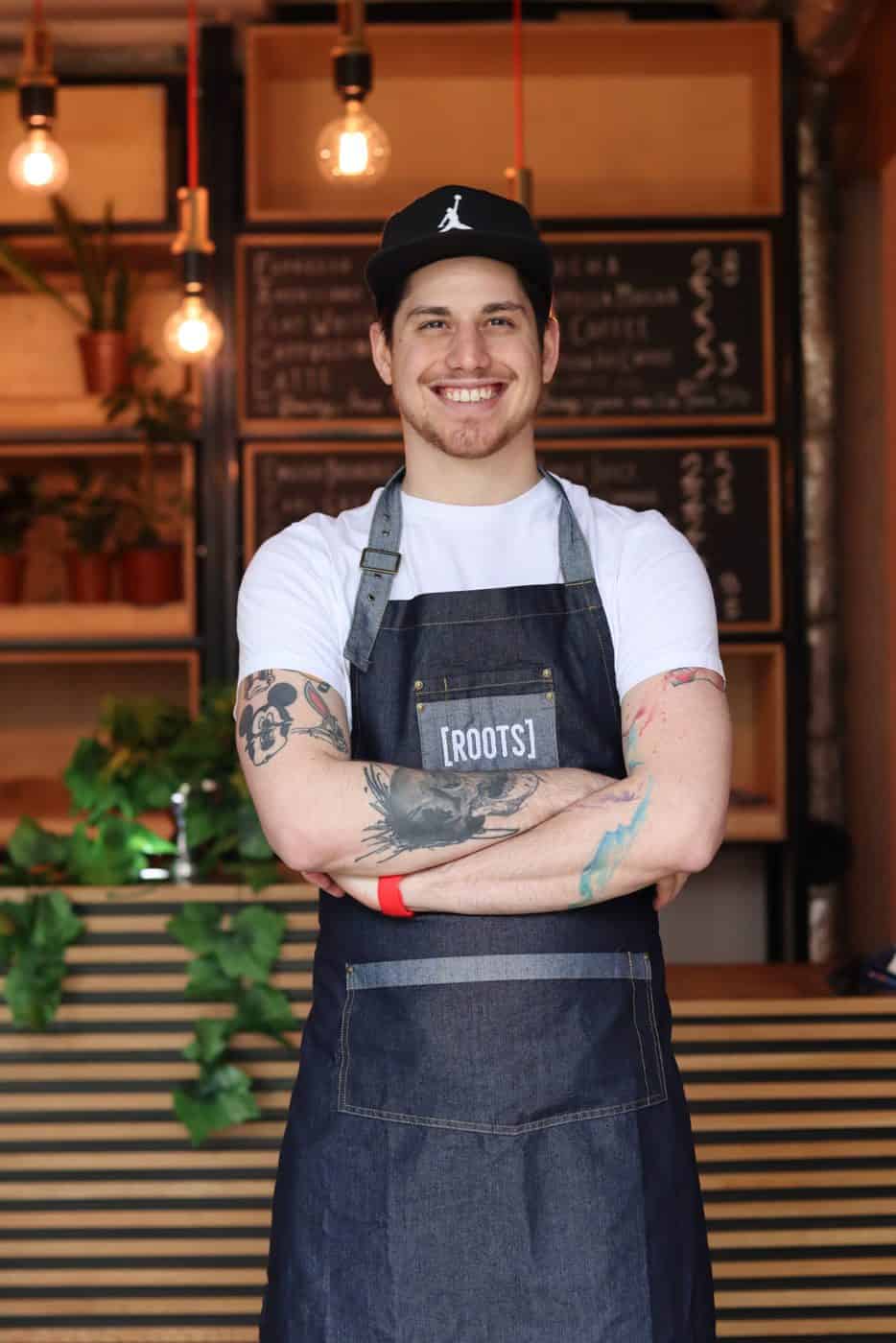 So, tell us about Roots!
Luca: "Roots takes its name from the ingredients we first started experimenting with to create innovative new plant-packed cocktails. We started with ginger, liquorice, fennel seeds, almost every herb you can imagine, and many more exciting ingredients which we'll announce soon."
Luke: "Our name also refers to the fact that we have both lived in/near East Village for many years, and we are eager to create a true community bar where we can share our passion and knowledge of cocktails and see local relationships blossom!
"From our vertical menu design, to our interior design, Roots invites you to explore the botanical. Most of all, we want you to feel at home. The bar is a place to escape to, to relax in, and to be welcomed by staff who will know your name (and your favourite botanical tastes!)" 
Where do you source your products from?
Luca: "When you come in you'll see our bar is intentionally minimalist. We have a selective range of spirits which we've hand-picked to ensure they perfectly complement one another in our cocktails. We've done the hard work in sourcing the most premium products so you know whatever you order will have quality ingredients – we know the story behind every bottle on our shelf and we want to share that story with our customers."
Luke: "We're also really proud to be supporting local artist And Eve with bespoke artwork on display in the bar. Next to each frame is a QR code so that if you see something you like, you can order directly from their website."
Who's making the drinks?
Luca: "As well as being the general manager, I'll also be lead barman having worked previously at the American Bar at the Savoy where I was one of the top 50 bartenders in the world in 2019! And in the kitchen, consulting us on our food menu is Andrea Rovizzzi, who's currently the Demi Chef at MICHELIN star restaurant La Dame De Pic."
All sounds great! So what do you recommend we order?
Luke: "We've got 12 signature cocktails to choose from, as well as 4 spritz's and 4 non-alcoholic cocktails (which are also suitable for children – and families are welcomed!) but my personal favourite is a spritz inspired by the Japanese green melon.
"Our small plates of food are also intriguing and perfectly paired with our drinks. From our charcuterie "grazing boards" to seasonal fruit crostatas, and our elderflower-infused giardiniera, your sensory experience will meet new natural flavours and combinations." 
Can't wait to try – how do we book a table?
Luca: "To make a reservation, please visit our website, and do give us a follow on Instagram @rootsbarlondon. We hope to see you soon!"
Roots adds to an eclectic mix of independent retailers in East Village, from everything to shops, bars, restaurants, creative spaces and essential services.