Read on for some very special things happening around London this season
Curated by Remi Akande & Charlotte Ellis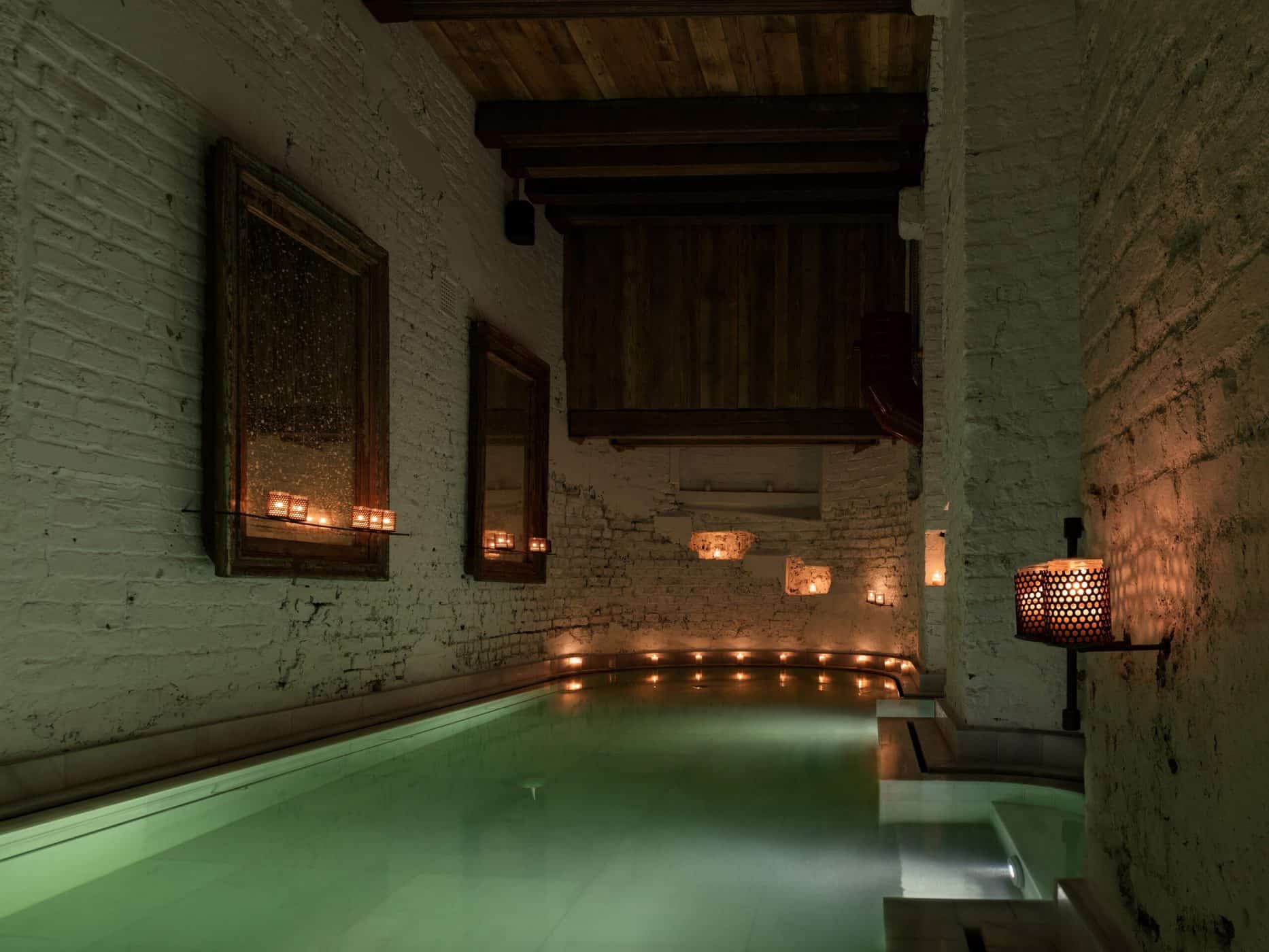 Image: AIRE
Going underground… to the spa
An ancient underground spa in the heart of the city you say?
Oh – go on then.
Brace yourself – because if you haven't already discovered this gem you're in for a treat like no other. The Aire ancient baths by Charing Cross, deep beneath the hustle and bustle of central London are something to behold.
The concept at this exposed brick, candlelit haven is to experience the benefits of the bathing rituals inspired by ancient civilizations and it starts by being told – you don't have to think. The zen Aire team will guide you down to the water sanctum where in a 2-hour session you're advised to float around the 6-pool areas. There's a whispering-only policy and only ever (a maximum of) 12 people in the vaulted bath area at any one time – which is spacious enough that for the most part you'll feel like the place is all yours. As you immerse yourself in the pools of varying temperatures, you'll feel your mind quietening.
There's a steam room and cold plunge-pool areas. Finish with the Floatarium. As you rest back in this warm salt bath, the water will hold you up – as if by magic. Gentle, hypnotic music plays under water and you'll feel like you're floating away.
Finesse your experience with an indulgent 30, 45 or 60 minute massage and then go home for a peace-induced sleep.
EXCLUSIVE READER OFFER –
Get Living has partnered with AIRE to give our lovely readers complimentary Cava and Truffles.
Use our London Aire promo link and enter the code: GETLIVINGxAIRE
View this post on Instagram
Go see the new Cabaret, ol' chum
Leave your troubles at the door and go feast your senses at the Kit Kat Club's Cabaret in the West End, starring Eddie Redmayne (this month only). Tickets aren't cheap and they're selling out FAST, but the all-encompassing experience is unforgettable.
The show is running throughout the year and there's the chance to bag yourself a ticket to the West End Cabaret for £70 – if you're happy to wait until May (cast tbc). With food and drink available to fully satiate the cabaret experience, the show starts as soon as you step one foot inside…get ready to party…like it's the end of the world.
For other unmissable theatre experiences, do check out Jodie Comer starring in Prima Facie at The Harold Pinter Theatre from 15 April – 18 June. And be sure to keep abreast of the marvels showing all through the year at the utterly charming London institute: Soho Theatre where tickets start at £14.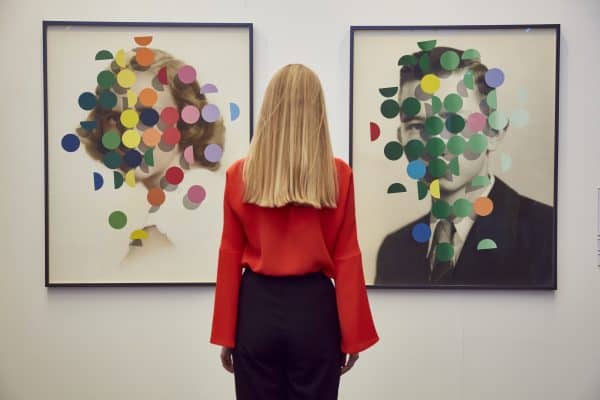 Image: London Art Fair
Be part of the art-crowd
The 34th edition of the London Art Fair in Islington has been postponed to the 20-24th April, which, let's face it – gives us a little bit more time to save some pennies… If you've always wanted to go, you're an avid follower, or a smug proud collector – this inspired annual event held at the Design Centre welcomes and nurtures collecting on all levels.
The show brings together collectibles from over 100 galleries from across the globe by both renowned 20th Century artists right through to the inspired movers and shakers of today.  There's also a brilliant programme of discussions, debates and tours to really get those cogs fired up. Register for London Art Fair tickets and check out the Art Fair programme.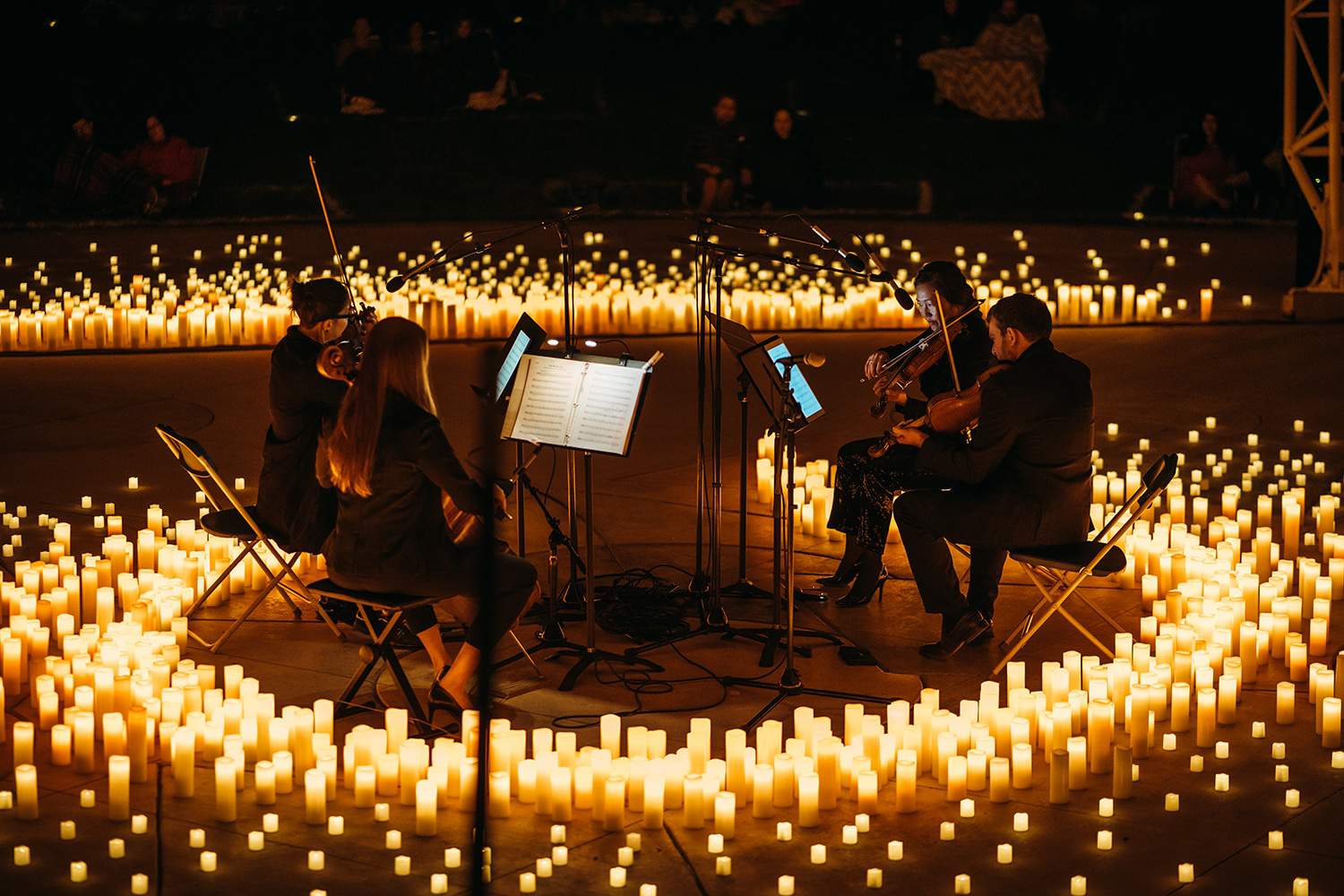 Image: Candlelight By Fever
Behold the candlelight concert
THE global phenomenon that is Candlelight By Fever will undoubtedly take your breath away.
Bringing you a series of remarkable multi-sensory musical experiences, let yourself be visually and sonically captivated by this multi- sensory candle-lit experience.
With concerts taking place in iconic architectural venues – Southwark Cathedral and Syon Park (the list goes on), you'll experience the works of both classical and modern artists like never before.
Whether it's enjoying tributes to history's most renowned composers, such as Mozart, Hans Zimmer or an acoustic reimagining of movie soundtracks, or famous soul songs – it's a truly memorable evening. Warning, may bring a tear to your eye. Book your evening at the Candelit Concert.