This month will see East Village host its first arts trail with Rosetta Arts – East London's hub for art and creative learning.
The showcase will launch on Saturday 17 July with E20's independent retailers:
The retailers have been selected to display works from Rosetta Arts' Accelerator Artists for the public. Works will also feature in Get Living's Laurel Point building lobby, animating the space currently used for residents co-working.
What is the Artist Accelerator scheme?
The Rosetta Artist Accelerator scheme kickstarts the careers of local emerging artists. Over three years the organisation is supporting 16 carefully selected artists with access to networks, know-how, opportunities, bursaries of up to £1,800, as well as studio space and mentoring sessions with experienced professionals, all to help develop their socially engaged practices in the local community.
The scheme marks an exciting venture between Rosetta Arts, which has been embedded in the West Ham community for nearly 30 years; neighbourhood operator Get Living, which champions a better way of renting and promotes environmental, economic and social value within East Village; and Foundation for FutureLondon, who connect East Bank with the local community and provide them with opportunities through creative placemaking.
The Artist Accelerator selects non-white and ethnically diverse practitioners who already have experience working with communities, requiring them to draw on their creativity to generate engagement and commitment among those who have little contact with the arts. They also receive:
Access to the Rosetta Arts networks and team of advisors
3 masterclasses on topics related to the shared needs of selected practitioners
Commission to design and deliver 2 workshops in the local community, coached and mentored by Rosetta Arts educators
Over the next six months, works from five artists will be showcase around the village – download the map and get exploring!
Join us at The Hall on Victory Parade, for the opening on Saturday 17 July 2021, 3-5pm to meet do a walking tour of the art works with the artists themselves.
Who are the accelerator artists?
Sylvie Belbouab

Sylvie is a social-documentary photographer based in Newham, London. Originally from France, she has spent 20 years in Newham, starting film photography as a teenager and moving to digital when she joined Rosetta Art Centre photography course few years ago.  Inspired by humanist photographers such as Henry Cartier Bresson and Robert Doisneau, her main focus is on documenting and celebrating her local community. Her work is regularly published in  local newspapers such as Newham Voices and Newham recorder.
Works on display: 2020, Lockdown and Protests in Newham
The past year has been unprecedented on many levels, recording how local communities  responded to global events is the focus of Sylvie's photographic documentary, 2020, Lockdown and Protests in Newham. During that time, Georges Floyd's killing saw people come together at socially distanced protests to show their anger and sadness. From that point a local group decided to keep  protesting and remembering the victims of police violence each week. Every Wednesday they organised the Wanstead Flats take the knee gathering, during which people exchange stories about police violence and experience of racism, poems were read, songs were sung and friendship was made.
Location: Blue Tit, 70 Celebration Ave, East Village, London E20 1DB
Larissa De Filippo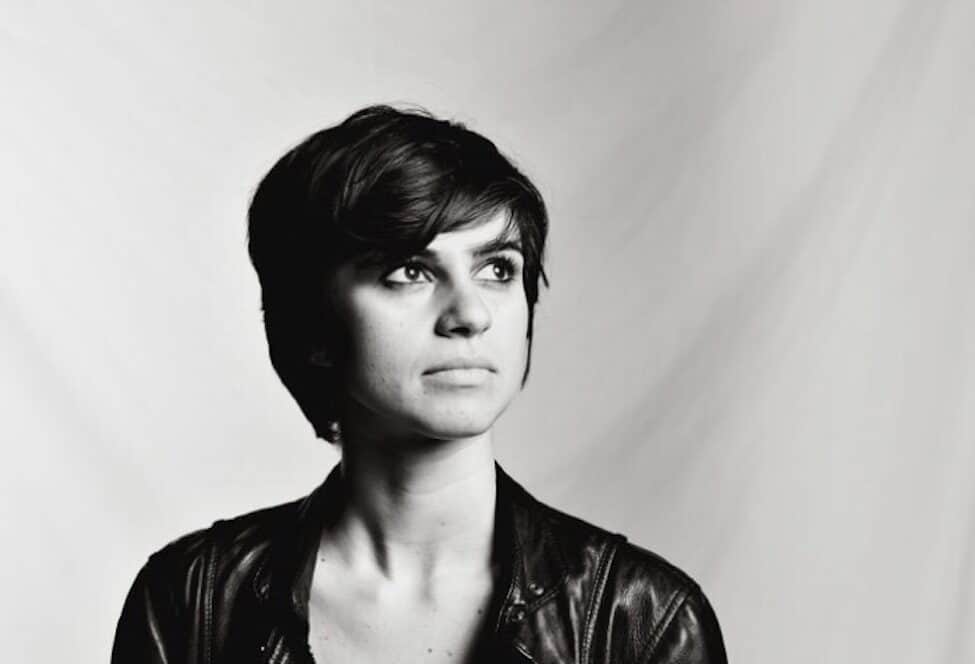 Larissa De Filippo is a Brazilian queer Visual Artist and Artist Educator based in East London. Her work is a mix of photography, film and performance. Larissa's main interest is "community- engaged art" focusing on interaction and dialogue with the community.
Works on display: Newham Pride Map
The art piece will be a mixed media artwork comprising illustration, collage, photography and poetry. This creative map aims to inspire the residents to think inclusively about public spaces across the borough, to showcase why LGBTQ+ places matter, and celebrate queer life. This project is about using the arts to help the community to stand proud.
Location: Mother Kelly's, 27-30 Victory Parade, East Village, London E20 1FS
Ada Jusic

Ada Jusic is a Bosnian illustrator, animator and graphic facilitator. Her work is strongly influenced by storytelling, dialogue and investigation; particularly the stories and experiences of marginalised communities. As a refugee who came to the UK in the early 90s, art and creativity was how she made sense of her story and identity; and how she communicated it to others. Now she works to help others do the same.
Works on display: Mural
Ada will create and showcase a mural inspired by Fresh Paint, a series of practical workshops she led with local young people on the theme of climate change. The use of the public mural as a tool of creative engagement taps into both London's rich heritage of politically aware mural art and young people's interest in street art movements.
Location: Roots,  3-4 West Park Walk, East Village, London E20 1DH
Sylvia Morgado

Working initially with text, performance and installation to explore her interest in storytelling and human relationships, Sylvia Morgado's works are minimal but multilayered. Much of them are characterised by an invitation to slow down and self-reflect. She uses a variety of materials – often found and upcycled – combining different mediums to make watercolour drawings, collage, artist books and sculpture. Inspired by her commitment to making arts accessible for all and to connect people and promote wellbeing, in 2016, she created Interativos, a series of creative workshops in community spaces, care homes and social projects, that later expanded to community tours.
Works on display: The Year of Courage 
Photographs of Sylvia's performance art Courage Box, which explores her artistic practice and her journey as an immigrant and Heart Way, an installation of more than 300 hearts will be on display. She will also showcase Heartbeats, in which she makes the use of a stethoscope to work on self-portraits, inviting people to recreate it at their homes, replicating the act of taking some time off to actively listen to their hearts.
Location: Santi, 42-45 Victory Parade, East Village, London E20 1FS
Christopher Reyes

Born and raised in East London during the late 80s, Chris Reyes is a British-Filipino dance artist, choreographer & curator within the hip-hop theatre arts. Nominated for emerging Choreographer by the Arts foundation UK awards in 2019, Chris has established himself to be one of London's distinct hip hop theatre makers and up and coming creative leaders.
Works on display: SEAN
The work presented are images captured during the creative process of Chris's theatre dance work, SEAN presented at Laban Theatre 2019. SEAN is an autobiographical inspired dance work in progress that addresses Chris's personal experiences growing up. Diving into socio-cultural themes of displacement, early immigration & identity, the work explores the relationship of a Filipino UK migrant worker & single mother raising her British-born son on foreign land. 

Location: Laurel Point lobby, 4 Fortunes Walk,  E20 1JA