Jonathan Silman, Founder of the E20 Football Foundation
Jonathan's dream of competing at the 2012 Olympics Games were sadly dashed, but a turn of events led to the creation of a first-class football coaching school which made him a local champion.
When taking his young sons to the local park for a kickabout, some fellow footballers mistook him for a scout: "It gave me an idea because the park was quite hilly for a proper game of football so I asked the local school if we could borrow their pitch so we could do some coaching at weekends."
The coaching sessions at Chobham Academy started with just Jonathan and gradually grew to include other volunteers and many more local players. He called it the E20 Football Foundation. It eventually drew the attention of Get Living and they asked how they could support. "At first I asked if they could buy us some equipment, then we had the idea of asking to get some of the volunteer coaches properly qualified," says Jonathan.
"Thanks to Get Living and its housing association partner, Triathlon Homes, we are able to pay the coaches, many of whom start volunteering with us from age 15 or 16 before qualifying and getting a job. We're also able to offer the sessions for free," says Jonathan.
The E20 Football Foundation alumni have gone on to achieve great things. "Gesa Marashi was one of our first members and first residents of East Village. She now plays for Chelsea under-18s and she'll likely go on to the senior team, she's phenomenal."
Jonathan still does a bit of coaching, juggling family life with football and his 'day job' as a head teacher. "I knew living in Olympic Village would be good but I really didn't know how good it would be and the access my children have to sports facilities," says Jonathan. "Premier League matches at West Ham are five minutes away, I've had access to speak to EA Sprots, which makes the FIFA game because they're in the area. I never dreamed of being a part of such an amazing community and network of people."


Born Barikor, Entrepreneur & Founder of Our Parks
Born Barikor is on a mission to make fitness accessible to all and build communities through the power of exercise, setting up Our Parks to bring free and inclusive exercise classes to local parks.
When the Olympics had finished, local Bow-boy, Born Barikor realised that exercise just wasn't accessible enough. "We had a big disparity between people who were physically active and those who weren't,"' he explains. "Either you couldn't afford to exercise or you were put off because it seemed too difficult."
Our Parks started with East Village as a test bed. "We had this brand new neighbourhood with people coming from across the world to live here – we wanted to find a way to connect them," he explains. "What starts as a workout buddy, becomes your shopping buddy or drinking buddy. We started to see these relationships expand."
"I didn't want it to be a vigorous exercise programme," explains Born. "We even offered hula hooping in the beginning – anything to attract the less confident people. We were picky about coaches too. I wanted coaches to have soft skills – nice people who would invite people in."
What began as a few classes in East Village, has grown to operate in parks across other major cities, with 20,000 members getting out and active in local green spaces.


David Kirkland, Architect & Founder of D-Lab
David knows the power of creativity. He is the founder of D-Lab, a CIC social enterprise in East Village with a purpose to educate, mentor and upskill local people through innovative technology.
In over two decades as an architect David has helped to create some of the world's most innovative homes. But it was his desire to work closely with communities to encourage and support the next generation of creatives that brought him to East Village in 2017.
"I knew someone that worked for Get Living who offered us a space in the neighbourhood," says David. "They really liked the idea of creating a catalyst in the community and it tied in nicely with the innovation hub that was coming together in the Queen Elizabeth Olympic Park."
With support from the Mayor's Fund and some crowdfunding, D-Lab gathered the equipment needed to start running its programmes from East Village – all intended for anyone interested in making the transition into the creative industries.
Its programmes range from evening classes to two-week summer schools, in all sorts of disciplines such as 3D printing, silver jewellery making and laser cutting. With a wide network of mentors, from architects like David, to experts in interior design and filmmaking, D-Lab advises anyone who needs it on the best path forward and gives them a helping hand with skills.
"What sets us apart is our geographic location. Being at the heart of the community means we're able to have a long-term relationship with people," says David.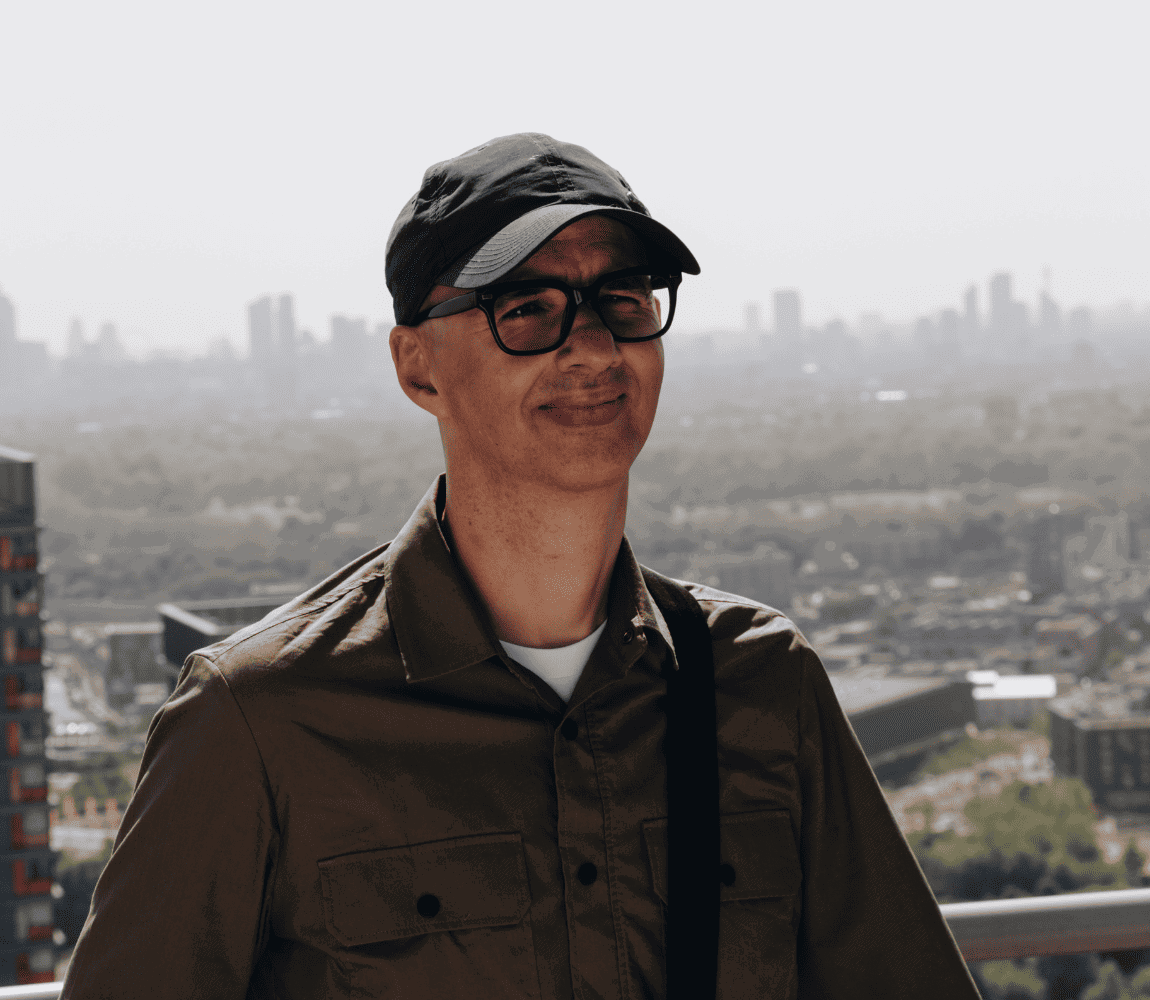 Frank Da Silva, East Village resident & Founder of FDAS Media
One of the first residents to move in to East Village, Frank Da Silva has seen the area transform over a decade, documenting it all through the lens of his camera.
Frank visited London's Queen Elizabeth Olympic Park during the 2012 event and was impressed with how cool the area looked and the vast developments that had taken place.
"Me and my lovely partner Gianne were keen to leave Shepherd's Bush where we had been for a few years – it was so noisy. We came to look at the East Village while it was still all sealed off to the public. We decided to go for it and we found this amazing community."
As an architectural photographer, Frank has spent a lot of time documenting the area's growth through his vibrant images. "I have worked for some of the companies involved in creating this area, taking lots of photographs, many of which ended up in a book that was published about the regeneration," says Frank.
Frank now runs a small media and content creation agency, FDAS Media, out of East Village. Supported by Get Living, he used to organise local photography walks, showing amateur photographers around the area, talking about the transformation and offering photography tips.
Outside of working life, Frank and his wife like to go to events and get togethers put on by Get Living. "When we first moved here, we knew everyone's names, it is such a close-knit community," Frank explains. "Now it's a bit harder to know every person as there are so many more of us but the spirit remains the same."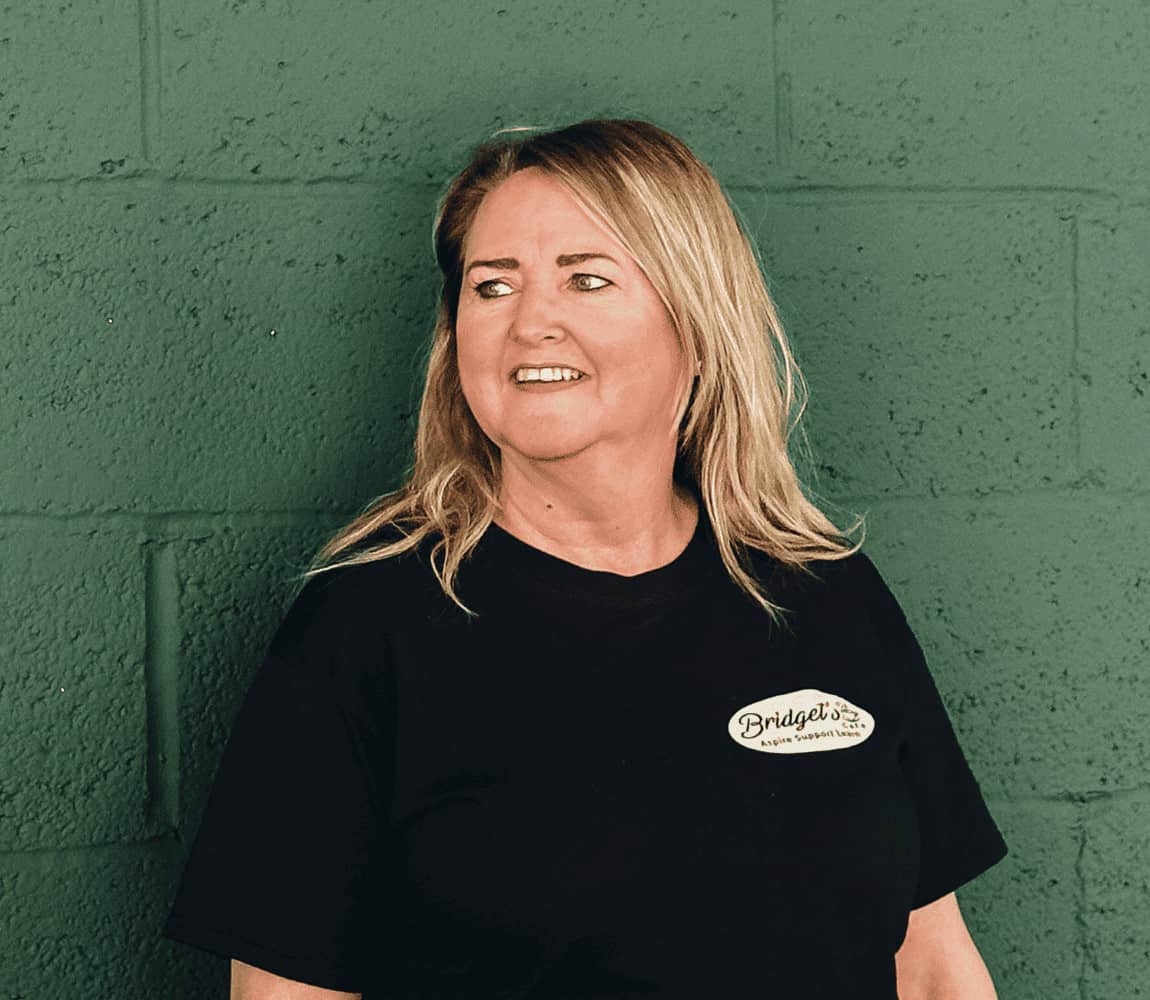 Michelle Tohill, Founder of Bridget's Café
Driven by a passion to create more working opportunities and safe spaces for adults with additional needs, Michelle opened Bridget's Café in 2022 in memory of her late mother.
Michelle was working in a day center for people with additional needs when it occurred to her that there weren't enough opportunities for adults with conditions such as Down's syndrome, autism and cerebral palsy once they had left the college system.
"I called my local MP and told her what I wanted to do," she says. "She said she would support me but that I would have to fund it."
Michelle went home to talk to her family and they all agreed she could use their savings to set something up. "It started as one day a week in a cricket club, then a church hall, then I opened a tearoom with training and employment opportunities. Next thing I got the opportunity to tender for a place in the Queen Elizabeth Olympic Park."
And so, Bridget's Cafe was born (named after Michelle's mum). A stone's throw from the Velodrome and East Village's Victory Park, the cafe offers workplace training for adults with additional needs. Those who are able, are fully supported to bake or cook in the kitchen, deal with customers and take card payments.
So far Michelle has fully employed three people with Down's syndrome and she has a total of 12 other additional needs adults training at the cafe.
"When people come in, usually they think we're a normal cafe and when they find out what we do, they say it makes them want to come back even more," says Michelle. "The team at Get Living has been super supportive, helping us with funding and asking us to do some catering for them."
"It's like an extended family here," she adds. "Everyone feels confident and secure with us. People with additional needs can become very isolated so what we're doing is for their mental health as much as anything else."
The long-term goal for Michelle is to roll out Bridget's Cafe to other areas too. "There's a real need for it," she says. "If we expand, we'll create more capacity to train and employ people. We can see that it is working and the local community loves it."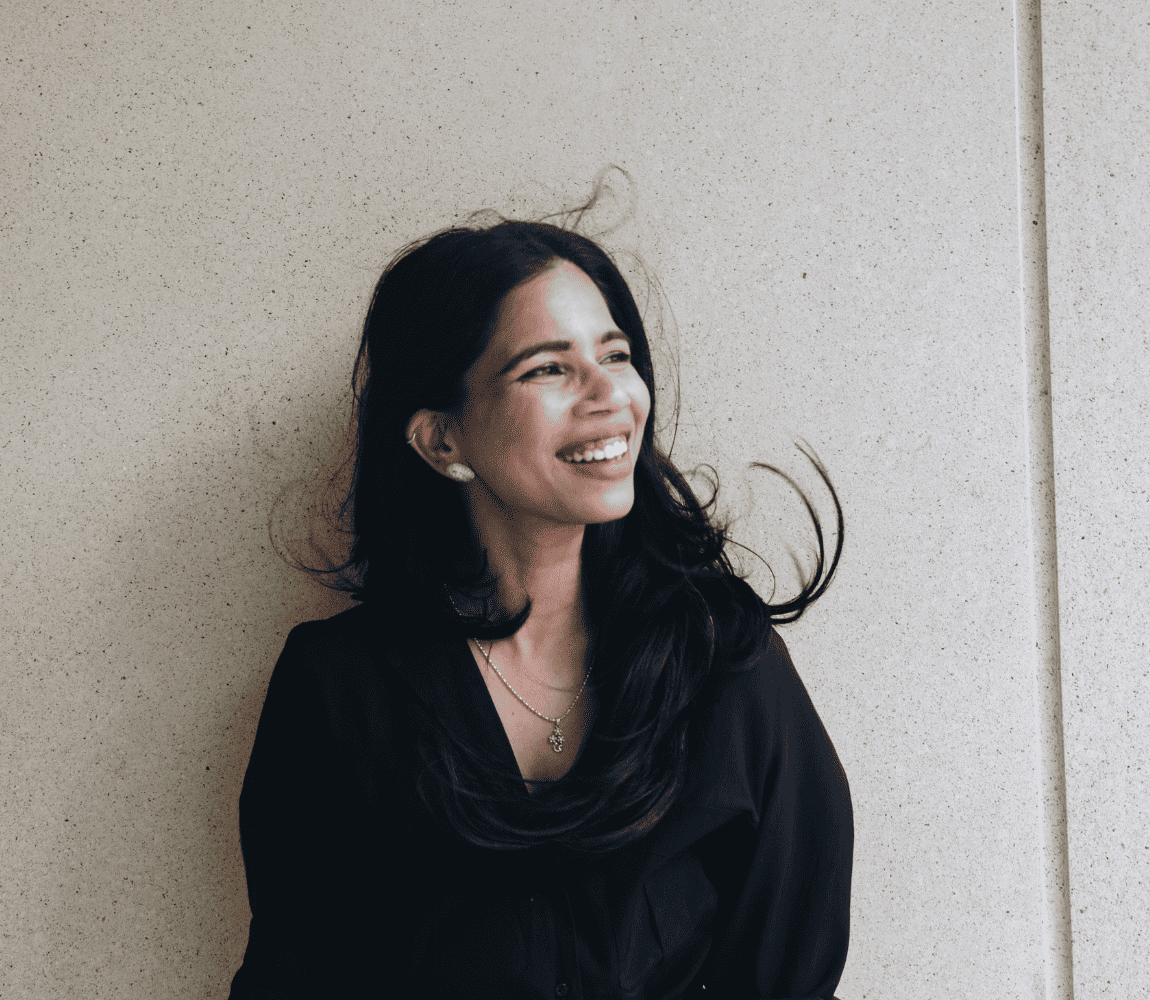 Kanu Bhatnagar, East Village resident
When Kanu moved to the UK from India in 2014, she didn't know anyone apart from her husband. But when she moved to East Village she was able to quickly create a powerful community around herself – turning a new and unknown place into a home.
Having lived in other parts of Stratford for a few years, Kanu's husband was attracted to East Village as a place for them to start their new life together. He actually became the fifth resident of the whole development. "He could see a vast difference between the old Stratford he had lived in and the East Village, which had such new facilities and a real central London vibe," says Kanu.
The daunting nature of moving from her home country to the UK's capital city was countered by starting a new home in a community like East Village. "Finding my way around the city was made so much easier living so close to the station.  The brilliant transport links meant I didn't need my husband to help me navigate," she says.
Starting a family also helped Kanu to put down roots. "When I had my daughter, I quickly realised how many other parents there were all living here," she explains. "The East Village Parents Club meets every week and it became part of my routine, a place to meet other people in the same boat, no judgments, just a friendly space to let the children play, swap toys and share advice. I made so many friends at that time, we're all still close, even those who have since left the area."
Another big moment for Kanu was when her sister, Shipra, moved to London from India – straight to East Village also. "I really wanted to get her into East Village and luckily a flat in my building became free and she was able to move in. It has been incredible having extended family here now as well as my own family."
Shipra is a baker, and used the move to East Village as an opportunity to start her own bakery business – Sweet Tooth Shipra. Many of her customers are in the community and she also runs a regular pop up at the Village.
"She gets great word-of-mouth business in East Village," smiles Kanu. "If anyone is having a birthday they go to her."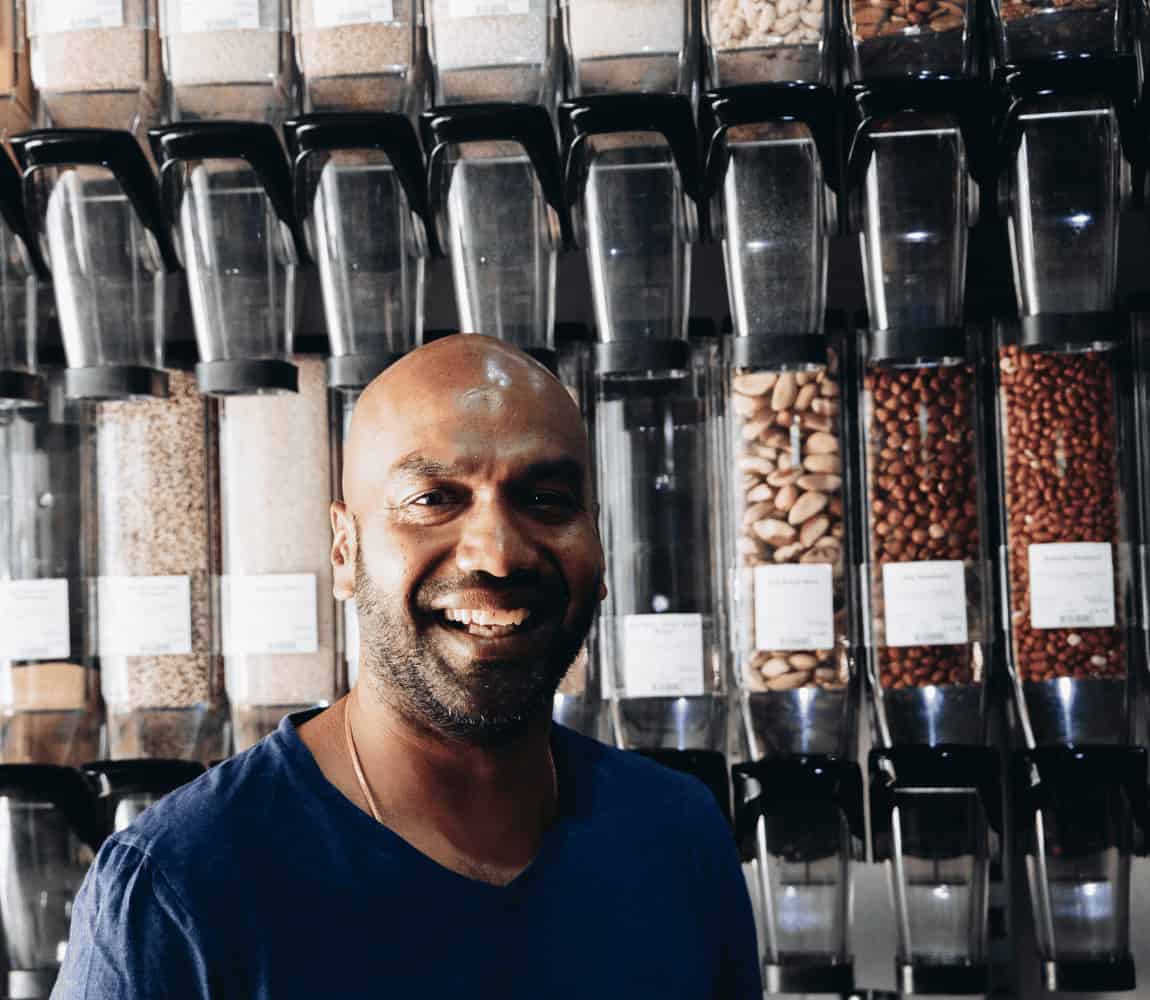 Dax Patel, Founder of Refill Therapy
Dax Patel is on a mission to reduce plastic waste and promote sustainable shopping. As the owner of a zero-waste shop in East Village, he helps educate customers and offers an alternative to buying products in single-use packaging.
Refill Therapy opened its first shop in Hackney Wick, when Dax was inspired by his son's concern for the environment. "He watched the David Attenborough documentaries and was horrified at the amount of plastic that ended up in the ocean. He turned to me and said, 'Dad something needs to be done,' and that was that," Dax says.
"Refilling is about taking an everyday item that you use all of the time and opting for reusable containers," says Dax. He emphasises the benefits, adding: "For every item someone refills, that is a piece of plastic saved from landfill or our oceans. Multiply that by hundreds or thousands of customers, and you can see the potential for scaled impact."
Addressing the barriers to adopting refilling practices, Dax acknowledges that lack of awareness, uncertainty about the process, and concerns about cost can deter people. "Our message is basically just dive in, don't be afraid and our team will help anyone that comes through the door." Refill Therapy aims to create a welcoming environment where customers can learn and embrace sustainable shopping practices.
While raising awareness has been a challenge, East Village residents who do shop with Refill Therapy remain loyal and regular customers, creating a supportive community: "There's a lot of people who want to pass on the message around what we're doing and we've had a number of East Village residents post around the community about us, citing it as one reason it is such a great place to live."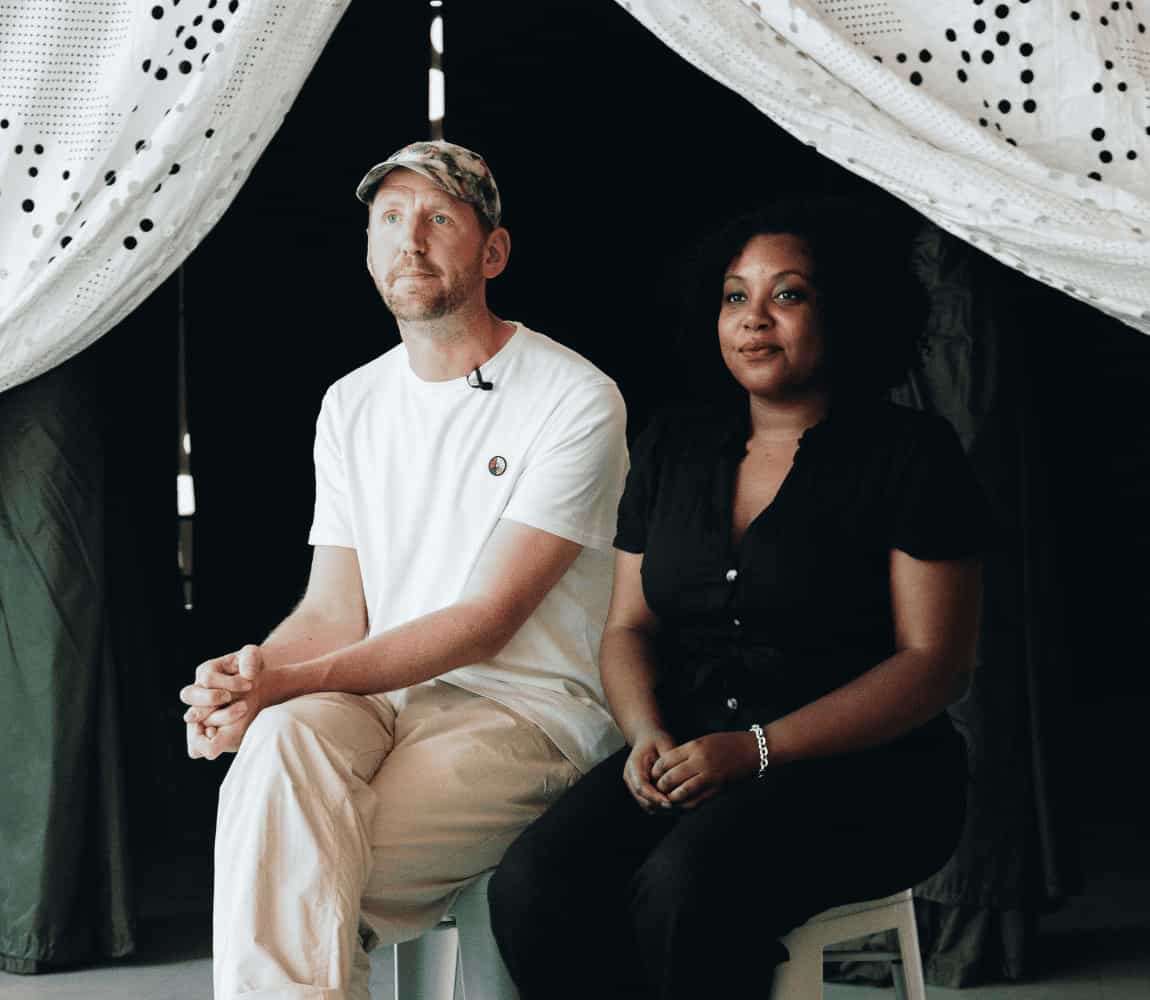 Christopher Raeburn & Yasmin Jones-Henry, Co-founders of The Lab E20
Placemaking and cultural strategist, Yasmin Jones-Henry teamed up with leading responsible fashion designer Christopher Raeburn, to conceptualise and realise a new co-creative hub in East Village.
Chris Raeburn's journey as a fashion designer began in 2009 with the project 'Remade in England', when he deconstructed a military parachute into eight garments. With a focus on material reuse and recycling to reduce waste, Raeburn's fashion brand has grown over the years with a strong commitment to responsible practices.
"It's a vision that extends beyond fashion," says Chris. "I want to bring together craft, creativity, and community under one roof." This desire made him the perfect collaborator for The Lab E20, a 3,000-square-foot co-creative hub in the heart of East Village.
The space serves as a multifaceted venue and acts as a springboard for positive change. "When we started The Lab E20, we identified three key themes: circular economy principles, climate action, and regeneration," says exhibition curator Yasmin Jones-Henry. "This programme brings together fashion, architecture, interiors and lifestyle to make sustainable narratives accessible."
The programme at The Lab E20 not only fosters creative skills but also serves as a safe space for the community. In collaboration with anti-knife initiative Project Rego, the space supports events that keep young people off the streets and teach them about design, eventually leading to placements.
Chris says: "We also engage the wider community by anchoring events around activities happening in the area, such as summer fetes and Christmas markets. By being transparent and approachable, we want to make the space accessible to all."


Chris Hanrahan, Security manager at Team East Village
Committed to keeping E20 safe and secure for almost ten years, Chris is an unsung hero in the East Village community.
Chris Hanrahan was looking for his next opportunity when he decided to apply for a role in security for the London 2012 Olympic Games with G4S. "They were looking for screening officers for the Park's venues and as a very sport-motivated person, I wanted to be part of what was going on."
"When the Games began it was a huge adrenaline rush," he says. "It was fun meeting people and the whole area had a carnival atmosphere. It met all of my expectations and enabled me to develop into the role."
When the Games ended, Chris took a job working as a security officer in the media centre, now known as Here East. But he soon spotted a position going at East Village and transferred to the burgeoning new community. "That was 2013 and obviously it has changed so much since then," he explains.
"It's such a privilege looking after the East Village residents and ensuring they're safe. We've got a good safety reputation and we support on everything from letting people back into their homes if they get locked out, to patrolling and maintaining the public realm."
Although Chris has been promoted again to a more behind-the scenes role in management, he still enjoys soaking up the different cultures and people who call East Village home.
"The Games are a unique opportunity to bring people together and I think that's still alive and well in East Village. I love that our lobbies have plaques saying which country stayed in that building during the 2012 Games, serving as a reminder of the spirit of celebration and togetherness which lives on."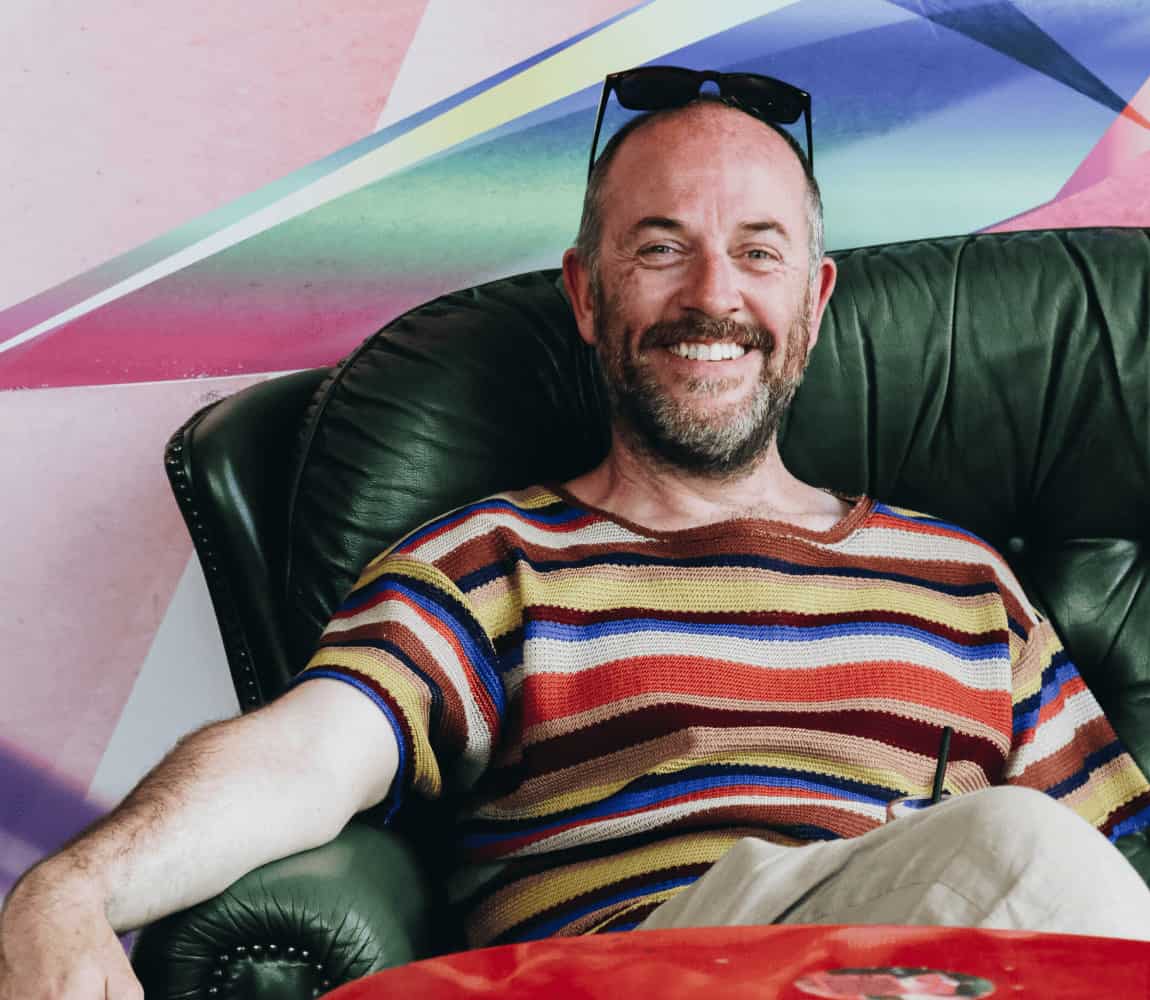 Steve Hawkes, Co-owner of Tina We Salute You
Tina We Salute You was East Village's first bar – almost ten years on and it has become the go-to venue for locals seeking a warm and welcoming space where they feel can belong, unwind, and connect with others in the community.
Steve Hawkes found inspiration for the bar's name during his time spent in Melbourne and discovered the popular painting by British artist J.H. Lynch, featuring a woman named Tina. Steve explains: "We didn't want a conventional name for our business. This painting had stayed in my mind, and we thought it would be a fun name for us."
This desire for a distinctive identity encapsulates the unconventional charm that has been at the heart of Tina We Salute You, since it first opened in Dalston in 2009 – where it quickly established itself as a popular spot for locals.
Recognising its appeal, Get Living approached Steve to bring the business to the East Village in 2015, as part of its commitment to placemaking and community building.
Tina We Salute You is a proud LGBTQ+ friendly venue, extending a warm welcome to all who believe in tolerance and inclusivity. Its laid-back aesthetic, adorned with vintage furniture, adds to the relaxed experience.
The bar goes above and beyond to bring people together by hosting an array of events, including live performances for local up-and-coming artists, pub quizzes, Drag Bingo, and screenings of popular shows like Eurovision and RuPaul's Drag Race.
Much of the success of Tina We Salute You lies in the sense of community it has fostered. Regulars form strong bonds with the staff and fellow patrons: "We're like the local boozer of the East Village," says Steve.
Reflecting on the last 10 years at East Village, Steve hopes that Tina We Salute You will continue to be a place of fun and familiarity for the area, with the aim of growing further and nurturing the vibrant community it has created.