By Leanne Bracey
When it comes to creating the right ambience in your space, discard the plug in, which is full of toxic nasties and reach for a bottle of essential oil instead.
Aromatherapy can play a huge part in influencing your mood.  In times like these, we can use scent to help fortify our immune systems, ease our anxiety or give us a natural pep when we want it.  We just need to know how to use them safely…
So, what exactly are essential oils?
The smell from a plant is thought of as their immune system and provides them protection from unwanted attackers.  Extracted from various parts of a herb, flower, fruit or bark for example.  The list of benefits is pretty exhaustive.  When these wonderful smells are inhaled, it's a direct hit to the amygdala, a region of the brain triggered by feelings of pleasure or fear.  Or if used on the skin, the tiny molecules are small enough to permeate your skin and reach the bloodstream.  They can then do amazing things like balance your organ systems.
A few need-to-knows
ALL essential oils should be dispersed in a lipid carrier oil, like sweet almond, groundnut or sunflower seed oil. Not doing this may result in a nasty skin reaction
Photosensitivity to the sun is also a real thing so avoid using citrus oils on the skin during the day
Less is more in aromatherapy, so don't be too overzealous with the amount of essential oil you use
Never ingest essential oils, no matter what the brand tells you
Skin becomes more permeable and sensitive during pregnancy. Some oils can stimulate menstruation and are therefore more hazardous especially during the first 3 months; while the risk is low for shop-bought products, best to err on the side of caution.  During this time it's recommended to stick to inhalation only. Some aromatherapy oils can be really helpful during labour, so consult a Clinical Aromatherapist if you wish this to be part of your pregnancy plan. IFPA are a great place to find a qualified therapist near to you.
Always keep essential oils away from heat and stored out of the way of the sun.
Now you know the powers of essential oils when it comes to changing your mood, keep reading to find the right one to help deal with whatever feelings you might be experiencing…
For when you feel overwhelmed
When you're all up in your head, you need to bring yourself back down – reach for the grounding oils. Make yourself a rollerball perfume you can use when you're out and about that you can simply roller on your wrists, behind the ears, wherever you fancy. Where the blood vessels are close to the skin helps the body to absorb the oils faster.  You can order rollerballs from Amazon.
Combine 10mls sweet almond oil with 2 drops frankincense and 2 drops lavender.  Frankincense has the power to help you breathe more deeply and lavender is the essential oil of balance.  Take some time out, sit under a tree and make a point of inhaling the smell.  My favorite lavender is the wild grown variety from France, since it is more sedative.  Sometimes too much normal lavender can be a stimulant.  Try The High Altitude Lavender Oil from NHR Organics, one of my favourite brands. £14.97 for 10ml.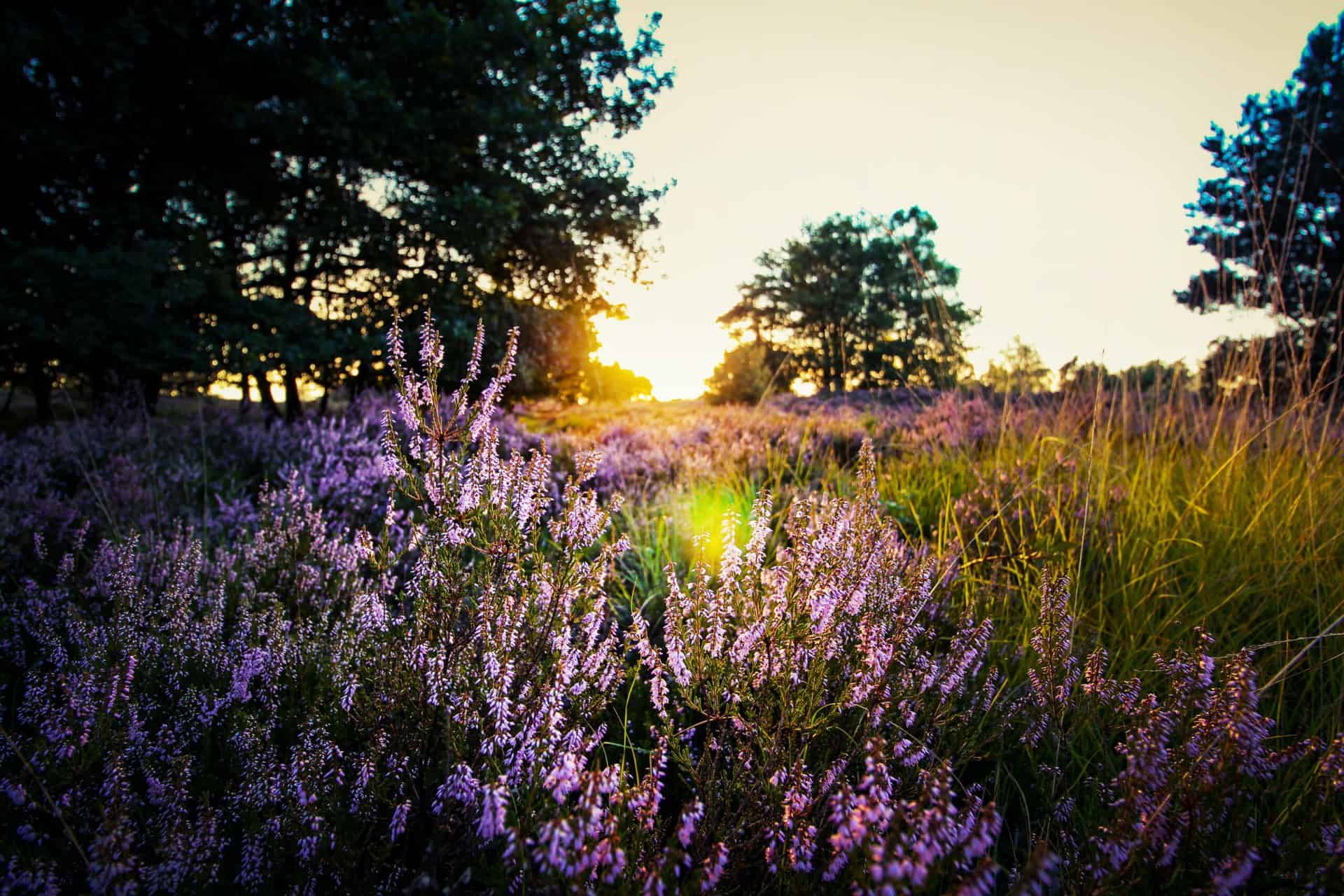 Photo: Tom Swinnen @ Pexels
When exhaustion hits
Give yourself a pep up with some tea tree, peppermint and lemon.  One of the best ways to get essential oils into the body is through the feet where the skin is thicker and less likely to bring about a reaction (plus your feet have a connection to your internal organs).  So take 20 ml of sweet almond oil,  2 drops peppermint, 2 drops tea tree and 2 drops lemon.  Remember that essential oils and water don't mix so you always need to combine in a lipid oil first.  Add to a bowl of skin-ready hot water and relax your feet for 10-15 minutes.
Before you dry your feet, massage the oils from the water onto your feet and know that the tea tree is amazing for your immune system, the peppermint will give them a lovely deodorizing ping and the lemon is working on your lymphatic system. IDAromatics have a great peppermint oil that's value for money, 10ml £2.25.
You can also do the same for your hands. No time for this? Add the same amount of drops to a diffuser instead and inhale deeply.  Naissance do some really good carrier oils (and essential oils too) as do Naturally Balmy.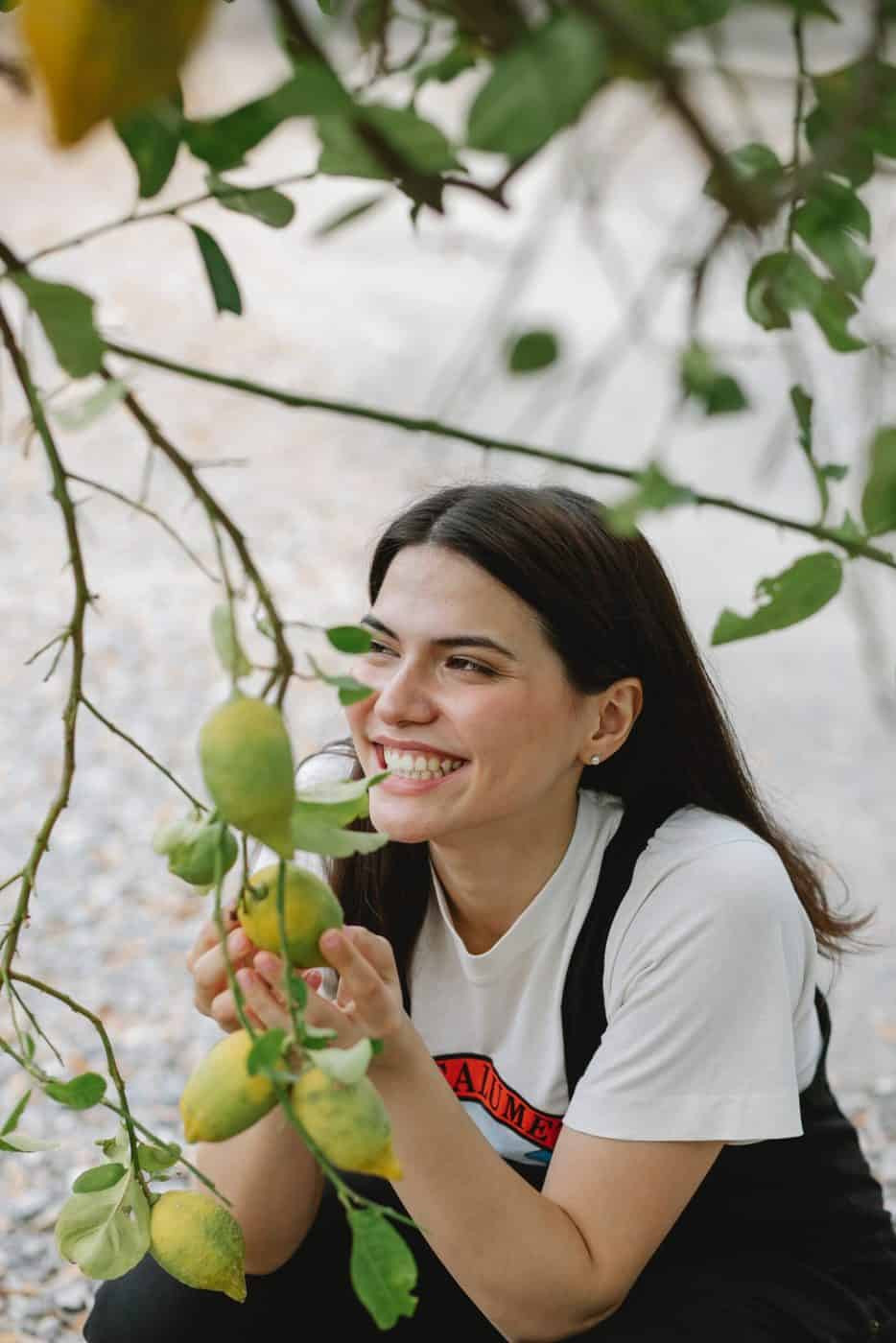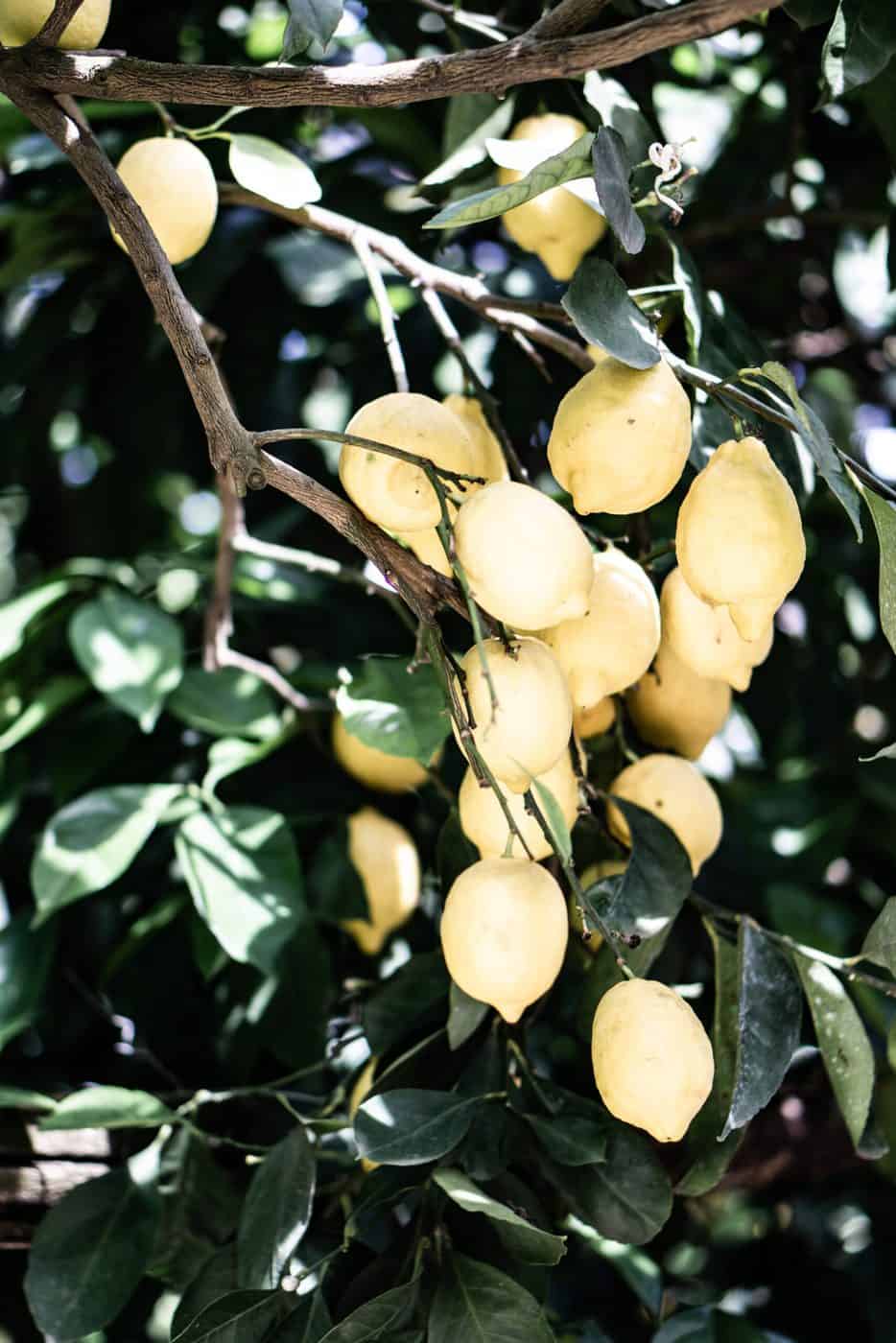 Photo: Gary Barnes @ Pexels and Anna Guerrero @ Pexels
For overcoming anxiety
Essential oils are brilliant for combatting feelings of anxiety. I would go for a combination of geranium and mandarin.  Clinical studies have shown that inhaling geranium is very effective at reducing anxiety, it's most beneficial for acute and chronic anxiety as it helps to bring balance, calm and stability.  Mandarin is the soothing, uplifting and safest older sister of the orange family oils, great to calm an overstimulated nervous system.  If time is tight, just take a bottle and inhale.  Or combine 8 drops in a diffuser and let the aroma fill the air.  Oshadhi are one of the go-to brands for professional clinical aromatherapists so try their Geranium Bourbon which is deeper and richer than normal geranium, although a normal one will work just as well.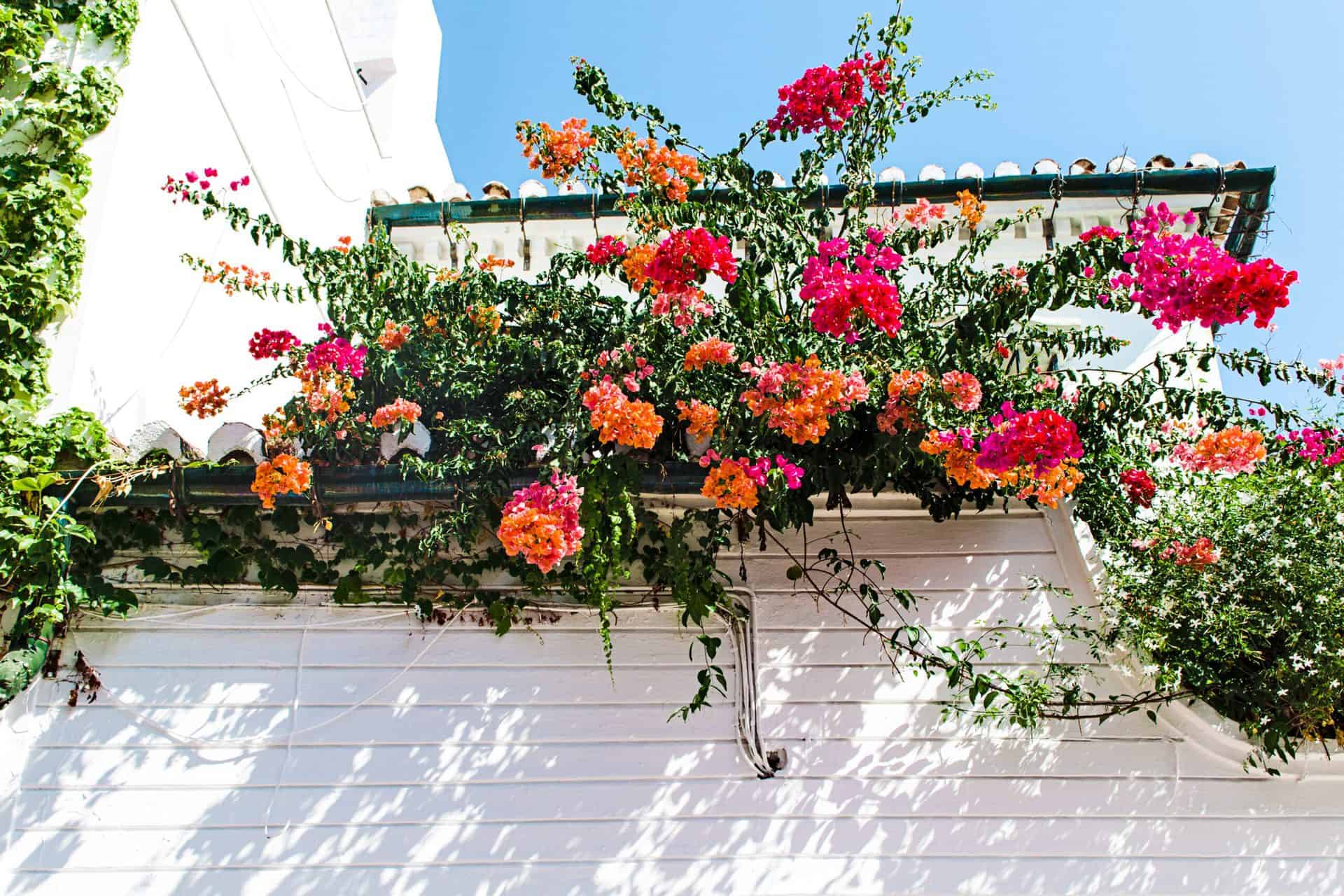 Photo: Annam W @ Pexels
Post workout muscle help
Massage oils into your skin to help with the recovery of muscles after a workout.  If you have a partner, rope them into some muscle soothing massage, or you can give yourself a self-aromatherapy massage.  I would reach for essential oils that are rubefacients, meaning they improve circulation and promote tissue healing.  Ginger increases circulation, Lavender can ease pain or any cramps and peppermint is good for pain reduction.  Try a blend of two of these, or all three, and mix up to 8 drops in a carrier oil of around 30ml.  Some people find the scent of ginger a bit off putting so if you can get CO2 ginger, buy that instead. It's more reminiscent of fresh ginger than one that's been steam distilled.  Absolute Aromas sell a really good one, £13 for 5ml.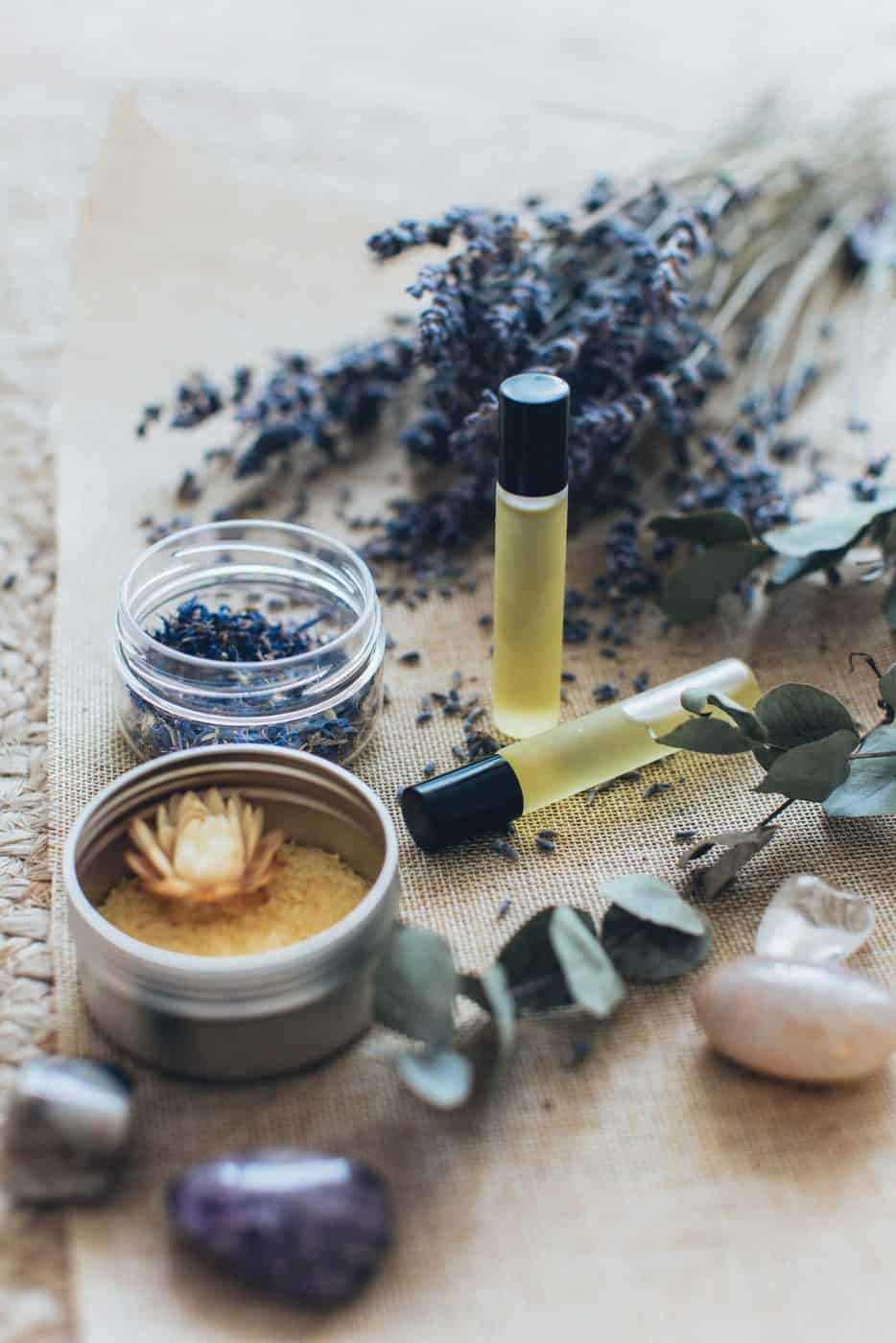 Photo: Elly Fairytale @ Pexels
When life feels a bit rubbish
Citrus oils are our friends when you feel a bit crap.  But be careful not to diffuse these around animals as they process essential oils in a different way.  Most of the time, they will naturally leave the room anyway, so just make sure that doors are open.  Always buy organic citrus oils to limit the amount of pesticides from the cold pressing extraction process.  NHR Organics have some beautiful citrus oils such as this organic lime £12.85 for 10ml.
My top blend for when I'm feeling blue is a combination of sweet orange, neroli and lime.  Neroli is a gentle and supportive oil, great for grief and depression but it can be on the expensive side.  A little goes a long way however. Aromantic produce a lovely neroli £15 for 2ml, which is good value.
Or try sweet orange with patchouli.  The base note of the Patchouli and the top note of the orange helps the scent last for longer and they combine beautifully.  Run yourself a hot bath, combine 8 drops of essential oils in 30ml of carrier oil, massage over your body, wrap yourself in a fluffy towel for 10 minutes and then immerse yourself in the water.  The oils will already be in your bloodstream and will be speeded up by the heat from the water.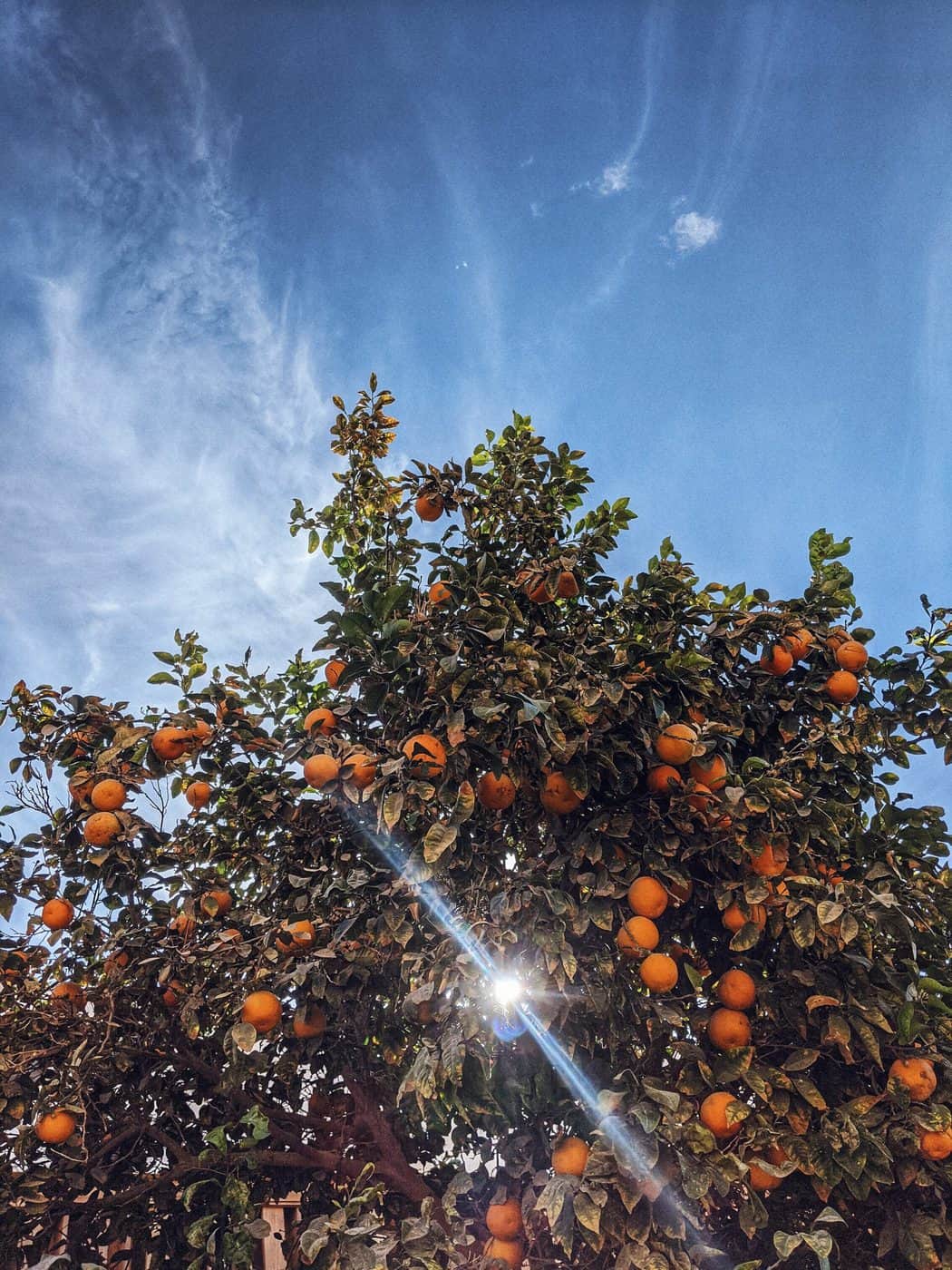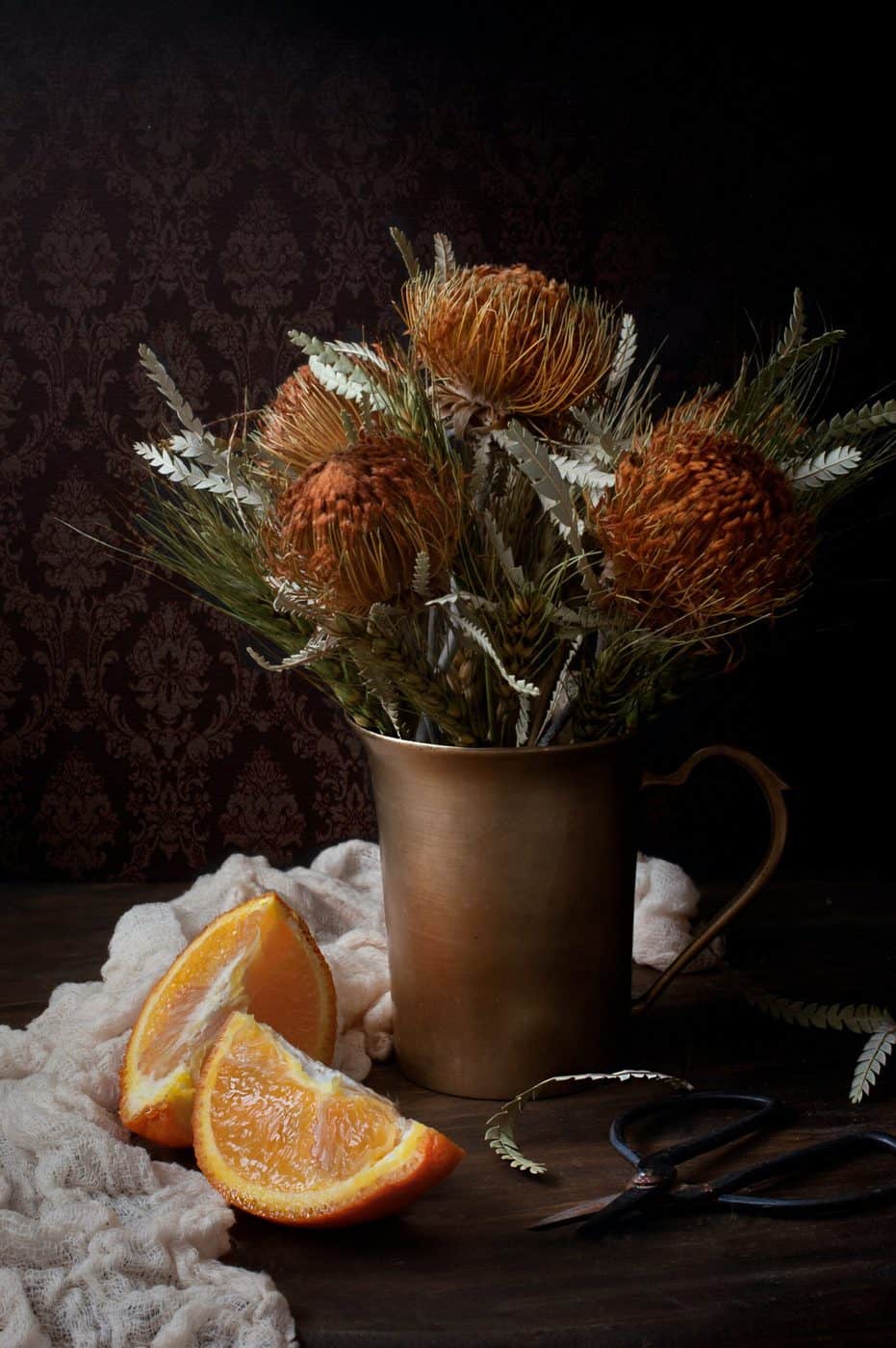 Photo: Olenka Sergienko @ Pexels and Eneida Nieves @ Pexels
In the mood for love
This is the time to bring in the florals.  Ylang Ylang is a known aphrodisiac but also good for enhancing the parasympathetic activity of the brain.  The parasympathetic nervous system signals your bodies that you are in rest and relax mode. It can be turned on by activities like yoga, a relaxing walk or through the scent of essential oils, for example. Oshadhi sell a wonderful pre-mixed blend with Ylang Ylang and other sensuous oils like bergamot and vetiver that you can either diffuse or mix into a carrier oil as a massage oil. £12.75 for 10ml.
Jasmine is a well known aphrodisiac, it can reawaken passion and is a depression fighter and rose is also an oil associated with love.  Mix up in some carrier and give each other a massage or diffuse in the bedroom. Materia Aromatica produce a lovely Rose Otto from Bulgaria (said to be the best Rose oil in the world)  £26.95 for 1ml.  It's not a lot but you only need one drop for therapeutic effect.  A little goes a long way and you'll treasure this wonderful smell.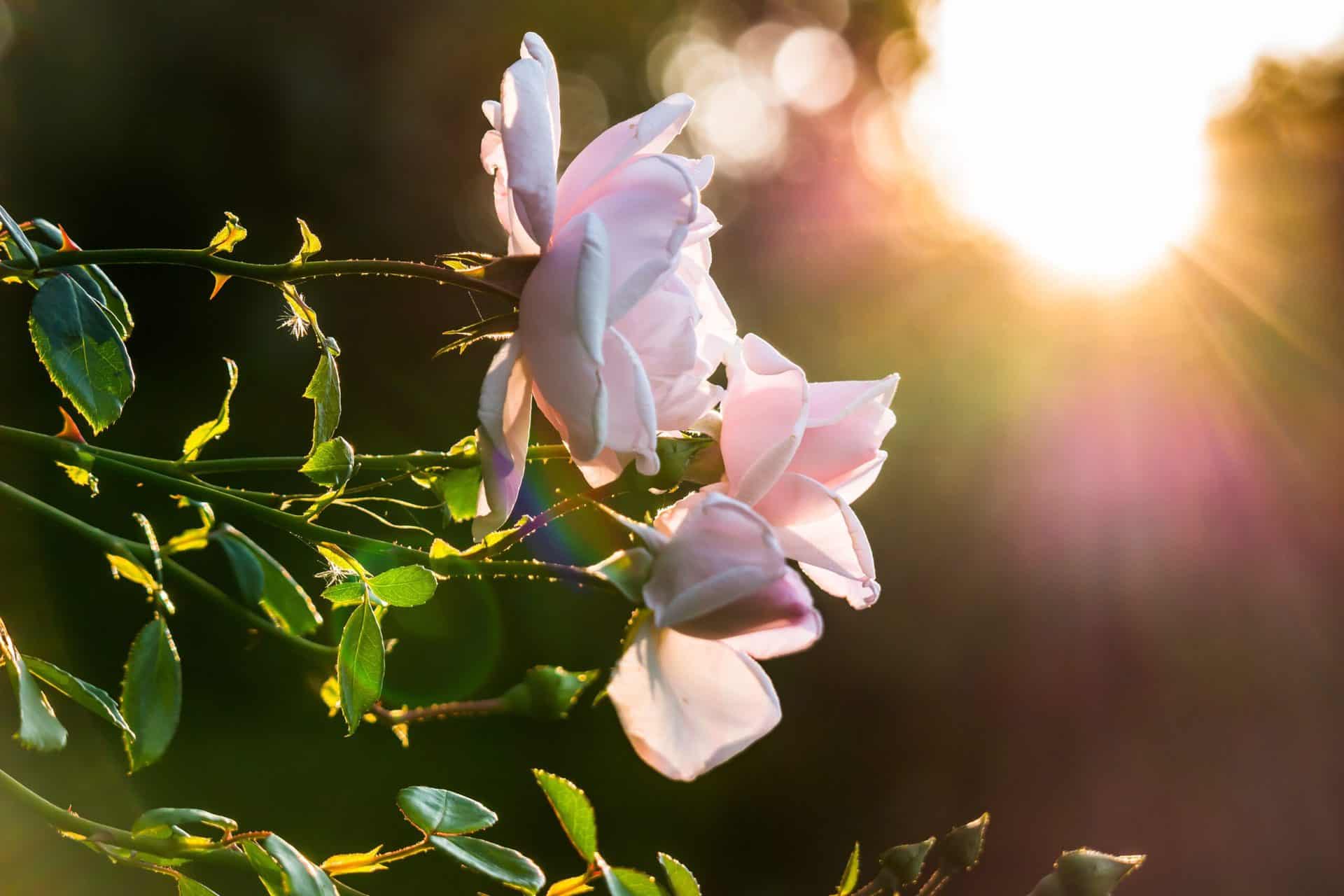 Photo: Pixabays