1. Be part of the (FIT) FAM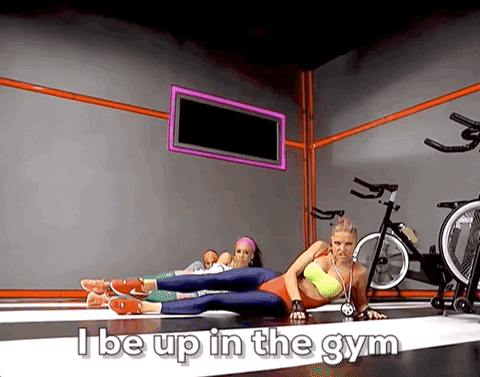 Our favourite family-run, East London gym FitFam are back! Hardcore functional movement and strength training will have you grunting and pouring with sweat (if you're anything like us). Whether with a one-on-one personal training session, an outdoor or virtual group class, revel in the tightening of your body after every single session. 'Group sessions are a great way to progress with your health and fitness goals with others, supporting and motivating each other along the way,' says the FitFam fam. Also, check out Our Parks, the guys who bring us weekly outdoor fitness classes at our London and Manchester neighbourhoods.
2. Run – the world!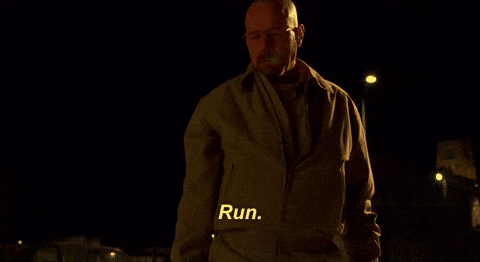 Did you run 5k for the NHS? Do you love/hate it? Haters, a study on runners highlighted a significant increase in the state mindfulness – a little blast is a fantastic way to burn off steam, clear your head and improve overall fitness. Beginners should check out the Couch to 5k app. This 9-week process literally does what it says on the tin. Manageable, ease-you-in, 3-times a week guided runs – you're told when to walk, when to run, plus there's handy tips along the way to keep you on track. Just listen and put one foot in front of the other, literally. You'll be running a confident 5k in just 9-weeks and the elation when you hit that target is SO WORTH IT. All runners should check out Our Parks free run club, get the body moving, meet your neighbours and then be rewarded with that delicious runners' high.
3. DANCE, BABY!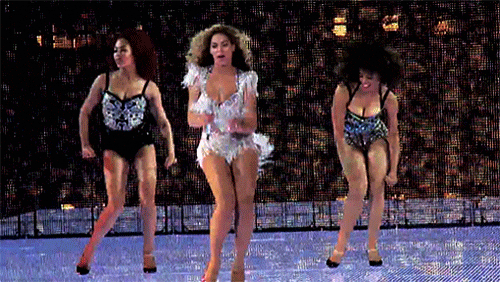 Let your hair down, go wild. Lose your inhibitions and move your body like you mean it – and all in the comfort of your own front room where you can only be judged by the cat – what's new pussycat! Wollen Dance have a 14-day free trial for their virtual dance classes – there's HipHop, Urban! Cardio Pop! and then they'll give you a discount on classes once you're hooked.
For utter dance joy, check out @ryan.heffington on the 'gram. Brace yourself for upbeat, free-flow, dancing vibes. And what about Barre? Alexa Chung and Michael Phelps are fans. Both Alo Moves and Les Mills are running free trials for their virtual, at home workouts. These 15-30-minute sessions focus on different muscle groups in the arms, core, hips, and legs. Prepare to be fired up and feel fantastic.
4. Ride, for life.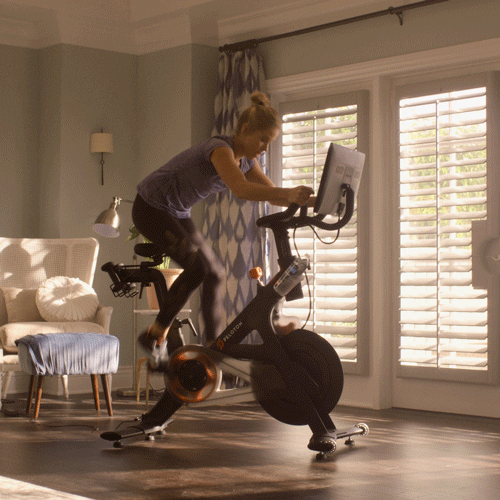 Keen cyclists and spin fanatics will already know about Peloton; Men's Health Mag have called the Peloton bike 'the best cardio machine on the planet'. But they're not just bike enthusiasts the app gives you access to thousands of live and on-demand spin, strength training, meditation, yoga, outdoor walking/running and bootcamps classes. The competitive minded will love that metrics are easily accessed. They're doing a free 30-day trial no equipment needed so you can see if you like it.
5. Keep calm – and carry on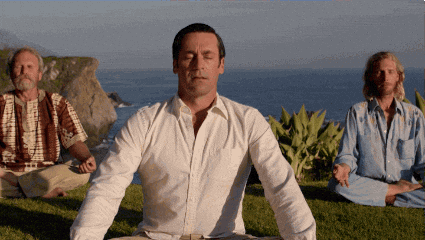 For a more relaxed workout the Down Dog app gives you access to unique personalised yoga practise, wherever you are. They offer free yoga for beginners and there are great classes for new and expectant mothers.
For the time poor, Down Dog's revolutionary 7-minute workout engages every muscle in your body to help improve strength, agility and endurance – yep you got it – it lasts JUST 7-minutes.
If you're in London, you must check out our own FIX, East Village not only for yoga and pilates, they also offer massage, acupuncture, physio, osteo, nutrition advice and counselling. Plus, Soul Pilates are still running virtual daily matt classes that last an hour, it's £15 for two classes if you're a new customer.
AND DON'T FORGET TO pump up the volume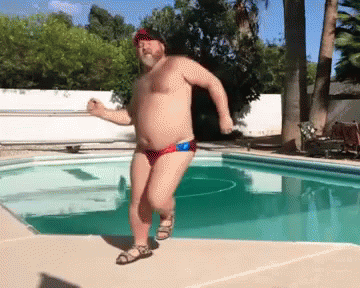 Get those tunes on because a good soundtrack will push any workout to the next level. 120-140 beats per minute is the same pace of an average person's heart rate during a 20-minute workout. So pull together a playlist of your favourite up-tempo belters that are sure to get you going – sing, shout, smile, laugh and watch your mood positively peek.
ENJOY!
Main shot: Photographer: Andrea Piacquadio at Pexels