But what does it all mean? Read on… because we're all in for a treat.
What you need to know about Chinese New Year
Did you know that over 20% of the world's population celebrates Chinese New Year, also sometimes referred to as Lunar New Year.
The celebration marks the start of the lunar calendar and therefore falls on a different day each year because of the changeable monthly cycles of the moon.
Starting on the eve of the Chinese New Year and lasting for 16 days, it's the celebration of the new season, welcoming spring time, Chinese New Year brings hopes and prayers for a fruitful harvest, good luck and prosperity for the year ahead.
Celebrations typically involve family get togethers over delicious homemade foods and good wine, worshipping the gods and the festivities culminate with a joyous lantern and dragon-dancing festival – beneath the first full moon of the year.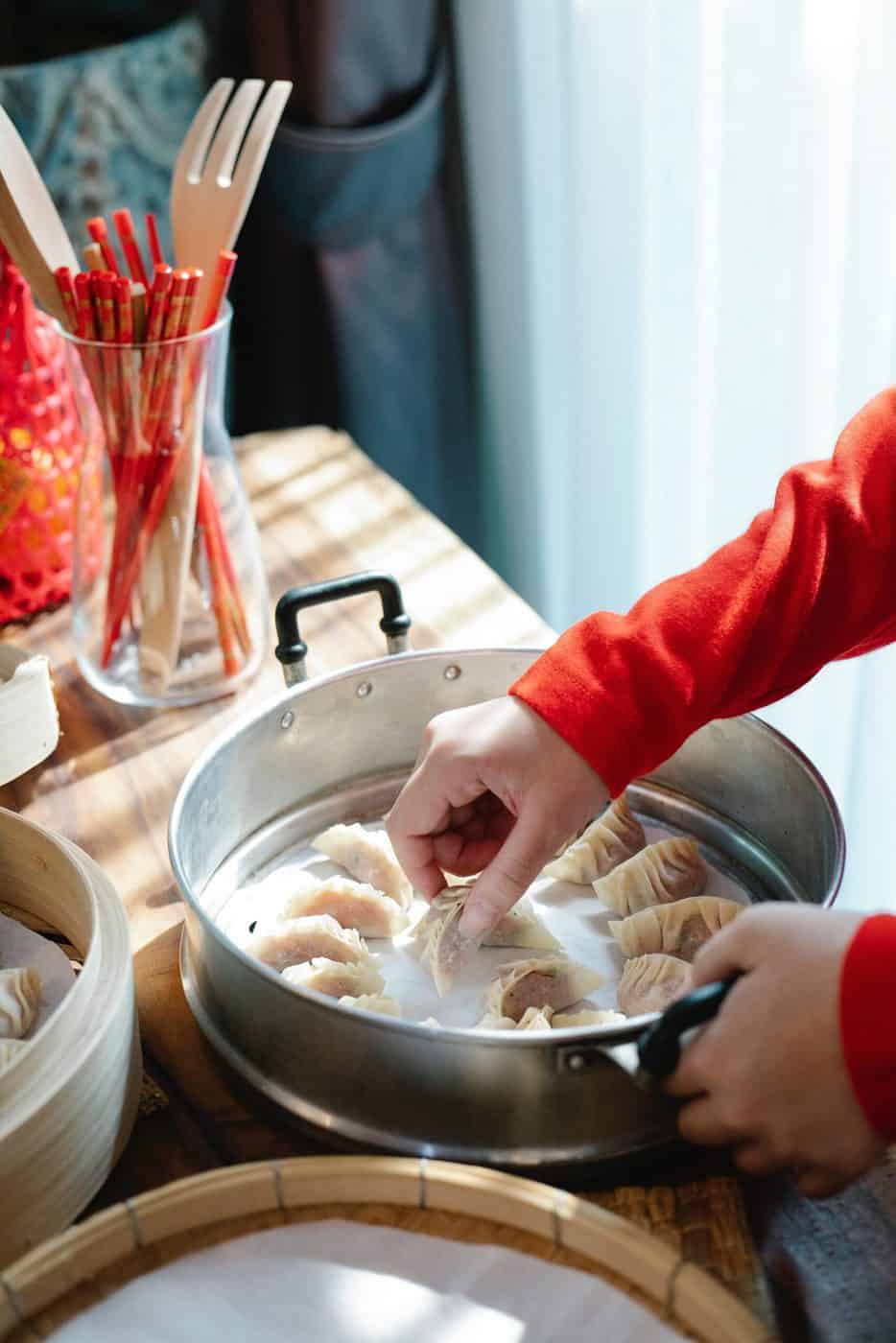 Photo: Angela Roma. Pexels
Traditions at Chinese New Year
In preparation for the holiday, homes are decluttered and deep-cleaned and then cleaning is 'forbidden' until day 5 – so as not wash away any wealth and luck.
Homes are festooned with red decorations – the colour symbolic of luck and wealth. While children and unmarried couples are gifted with red envelopes of money, called 'angbao'  – to 'share wealth'.
It's also a time of worship. At home and at temples, incense is lit and prayers are said for relatives who have passed and for the promise of the new year ahead.
Food is lovingly made, to share. Most traditionally there'll be dumplings, spring rolls, rice balls, usually served in a clear broth and Niango – a Chinese New Year Cake made from gluttonous rice. There's an abundance of Mandarin oranges for decoration, gifting and eating  – yet another symbol of food fortune.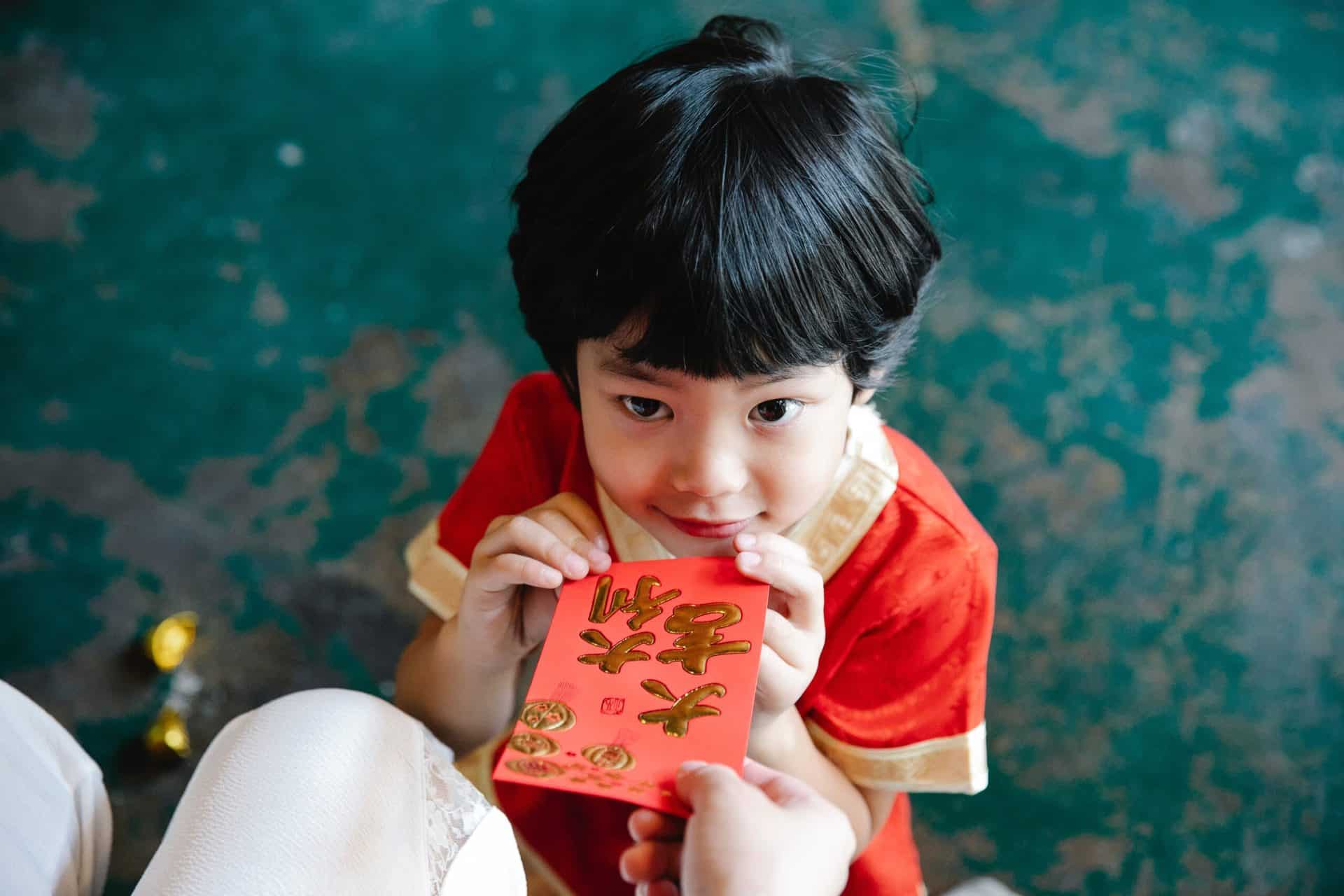 Photo: Angela Roma. Pexels
2022 is the year of the Tiger
There are 12 animals or 'earthly branches' in the lunar calendar and legend has it that the order in which they come in the year is the order that each of the animals arrived at the Heavenly Gateway to meet the Jade Emperor.
How the animals arrived was determined by their attributes and these attributes are said to be in each of us, depending on the year we are born and the animal to which we are born under.
The quick-witted rat was first followed by the Ox, Tiger, Rabbit, Dragon, Snake, Horse, Goat, Monkey, Rooster, Dog, Pig.
If you were born in: 2022, 2010, 1988, 1986, 1974, 1962, 1950, 1938…
You're a tiger.
A sign of courage and strength. The tiger is believed to also be smart, humourous, charming, and social. Tigers are said to be adaptable, determined, good at business and at times stubborn, competitive and unpredictable.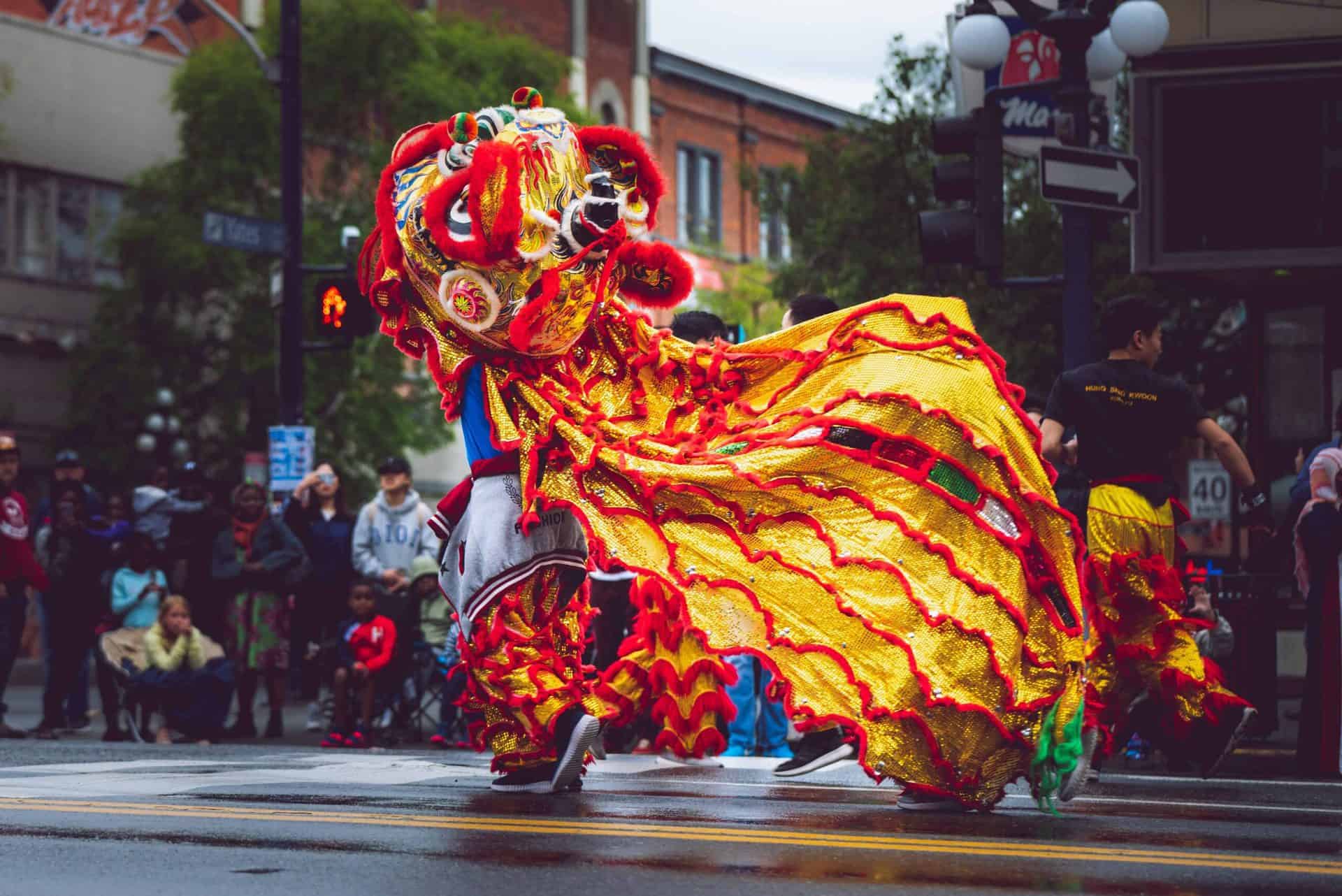 Photo: Vladislav Vasnetsov, Pexels
As well as the 'earthly' animals, the lunar calendar consists of the 'heavenly' branches. The heavenly branches are  numbered 1-10 and all are associated with a key element: wood, fire, earth, metal and water.
This year the calendar falls on number 9: Water. So it's the year of the Water Tiger, the last Water Tiger year was in 1962.
What can we all expect in a Year of the Water Tiger?
The Tiger is a highly regarded species in Chinese culture, thought to expel evil and bring with it change, good luck, and good health. A year of the Water Tiger is seen as an opportunity to renew your energy and make positive changes, courageously. Which feels extremely positive and forward looking after the last two years we've all encountered.
So put the old to bed, make positive plans for the future – then go forth and flourish.
Be a part of Chinese New Year festivities 2022
On the 6th February catch the marvellous Chinese New Year parades across the U.K. and be part of the celebrations.
In London, the dragon parade starts at 11am in Trafalgar Square.
In Manchester, celebrations start at 12.30 at St Peter's Square.
Expect crowds, drums, music and merriment.
Looking for tips on how to celebrate Chinese New Year?
Check out recommendations from our guest writer Queenie, who last year gave us a delicious list of places to eat Chinese food in London. And if you're in Manchester, check out Tattu and Wings.
And don't forget:
We've teamed with Chubby Dumpling London and Oi Dumplings Manchester to give our residents FREE dumplings.  Elephant Central residents – you're in luck, there's still tickets to receive your free Chubby Dumpling.
Missed out this time? Keep an eye out for your Resident Newsletter for more food giveaways, resident-exclusive offers and the latest events in your neighbourhood.
ENJOY. And here's wishing you all a healthy, happy and prosperous year ahead.