Avoid Manchester's grey skies with our pick of things happening in the city
Curated by Remi Akande & Charlotte Ellis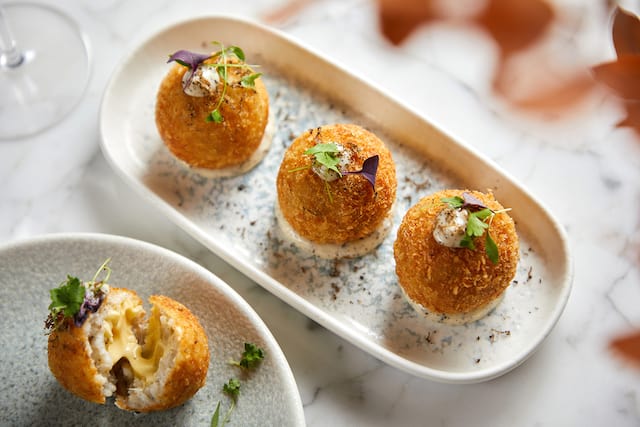 Image: Luciano by Gino D'Acampo
Dine with D'Acampo
Popular Chef and TV personality Gino D'Acampo, continues to expand his empire with the opening of another exciting concept in the heart of Alderley Edge. Located on London Road at the former Piccolino site, Gino's new concept restaurant 'Luciano by Gino D'Acampo' will bring authentic classic Italian dishes and service to visitors in upmarket settings.
The second restaurant under the new brand, named after his son, will offer tasty dishes such as braised beef cannelloni, salmon Panzanella, truffle arancini and guests will be able to tuck into specials like black truffle gnocchi, grilled veal, grass-fed steaks and Neapolitan-style pizzas all in luxe settings. Book your table at Luciano by Gino D'Acampo.
View this post on Instagram
Immerse yourself in Van Gogh
Van Gogh Alive is one of the world's most popular art experiences, welcoming over 8-million people across 75 countries. So popular, that the immersive arts experience has extended its run at MediaCity, Manchester.
Experience the legendary work, life and arts of the seminal Dutch artist through this impressive multi-media showcase, that includes a life-sized walk-in representation of his 'Bedroom in Arles' painting and get the chance to snap a selfie in the renowned Sunflower room (above).
View this post on Instagram
Enjoy dog-friendly cinema
We're all familiar with snuggling up and watching films at home with our furry friends, well now, you and your pet pooch can head to the flicks and enjoy a cosy cinema experience together.
In a world-first, Ducie Street Warehouse has taken 'dog-friendly' to new levels and launched the ultimate pet friendly cinema experience. Every Monday is 'Pawpcorn Monday' at their Mini Cini, where you can enjoy a cosy cinema date, with tons of dog-themed movies and treats for you both. Pawpcorn Mondays start from just £5pp, with welcome drinks on arrival, plus it's free for the pups!
View this post on Instagram
Check out the new bookshop in town
Visual arts-orientated bookshop and print gallery UNITOM has launched in the Northern Quarter's Stevenson Square, offering a hand-picked selection of cultural and artistic inspiration from across the globe to get your creative juices flowing.
Heralded as 'A collision of culture and lifestyle through Art, Books, Magazines & Objects' UNITOM houses a vast range of books and magazines rooted in the world of art, design, fashion, photography and counterculture with publications sourced from household names like Phaidon and Taschen as well as niche, harder to source independent publishers. Whether you're in search of some inspiration, escapism or a new tome for the coffee table – you'll find it here in the Northern Quarter.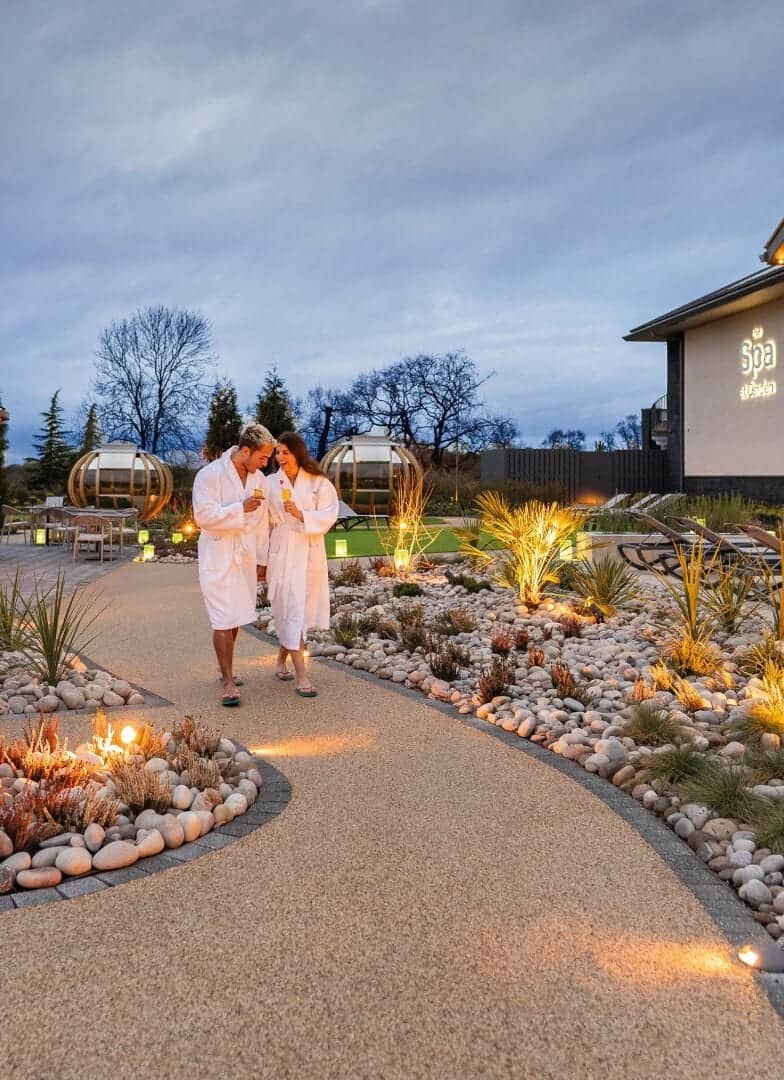 Image: Carden Park
Self-care Sundays (or any day)
This year we've promised to allow ourselves some self-care and the North-West's premiere luxury spa experiences are well worth checking out. Carden Park is set across a luscious 1,000 acre estate, teaching us the ultimate art of escapism and 'me-time'.
The multi-award-winning retreat just outside of Manchester allows you to unwind and recharge with a range of unforgettable wellness experiences while discovering and appreciating the beauty of the countryside in the heart of the Cheshire.
The sought after £12million facility is one of the UK's largest spa gardens, with scenic views aplenty, hot tubs, panoramic sauna rooms, an outdoor pool and a range of luxurious pamper treatments.
Make a weekend of it – go on, you deserve it.