Wake up and smell the coffee.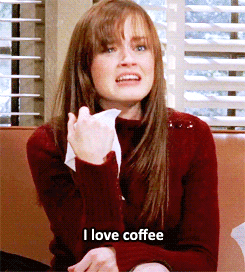 If you are a caffeinated contributor to the 95-million cups of coffee drunk in the UK on a daily basis then your sustainable thinking should start as soon as you consider your morning brew. Having a reusable keep-cup not only means you're legible to delicious coffee discounts (across Get Living sites and beyond), a reusable cup = fewer greenhouse gas emissions and less plastic waste.
While Greta Thunberg marches to UN climate summits, we mustn't consider our own lifestyle tweaks as feeble. We know it takes oceans of fossil fuels to make and ship single use plastics, we've seen the horrors of plastic filled oceans and beaches, we know plastic terrorises our wildlife and then takes 500 years to biodegrade (up to 500-years for a plastic bottle and 20-years for a plastic bag) – so do we really need that bottle of water, when there's clean water coming out of our taps?
Let's consume as wisely as we can. 'Throwaway' toothbrushes/razors/plastic coated cotton buds – there's plastic-free alternatives for all of these.
Savvy beauty and lifestyle brands have been rethinking product packaging too, choosing glass and aluminium alternatives and offering refilling solutions. Refilling your favourite beauty products instead of purchasing a new one can save up to 70 per cent CO2 emission, 65 per cent energy and 45 per cent water. See brands like Olay, Ren, Rituals, L'Occitane, MAC, Charlotte Tilbury (to name a mere few) while The Body Shop are trialling 'refilling stations' in some of their stores.
Every little really does help.